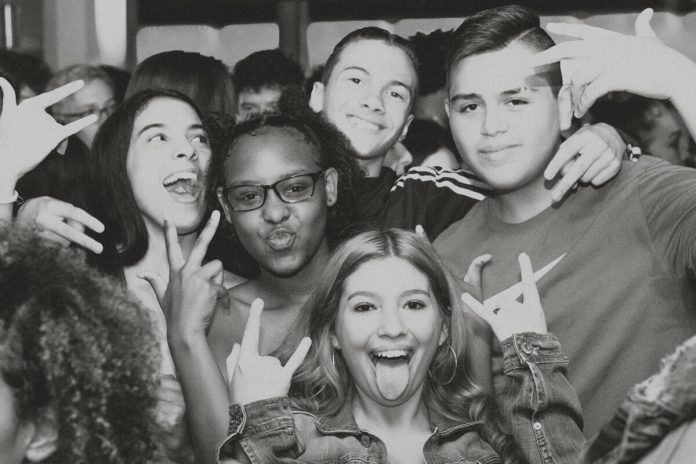 When festival is coming, there will be more and more gathering-up of family members, friends and colleagues. We have collected for you 21 patterns of wonderful posture for photograph of a group of people as follows. Photo Booth Rental Fort Worth expect these tips to make your gathering-up happier and more cherished.
#1. Interesting photograph pattern of a group of friends. Let's run and jump. There will be more pleasure for us with such postures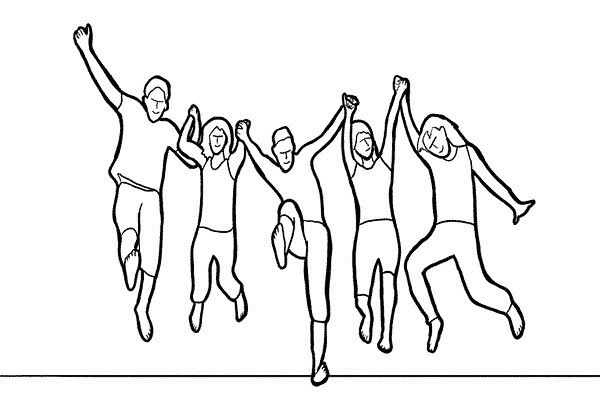 #2. This seems to be a varied version of the previous tip. They are similar in that one person is chosen to stand in front, while the others act as though they are stretching their head to see something. You may decide who is going to be in focus in the picture by controlling the aperture.
#3. This pattern of group photo in which people stand independently is considerably suitable for a small group of people, for instance, a band. There will be protrusion effect if a major figure is chosen to stand in the middle and in front of others.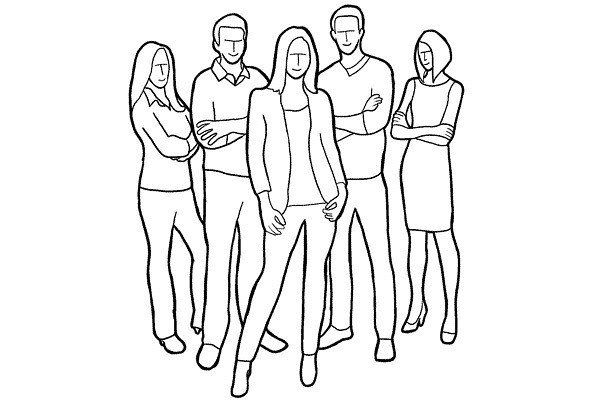 Also Read: 10 Shocking Facts about Taxis around the World
#4. While photographing a large crowd of people, you can't control the movement and mode of expression of everyone. However, you should pay attention to the overall composition of the picture. All the persons are deemed as a whole during the photographing process. At the same time the photographer should note whether all the faces are shown up.
#5. This pattern, which is natural, befits the photograph of common friends. It is a good pattern for it is common and it can easily bring about good effect.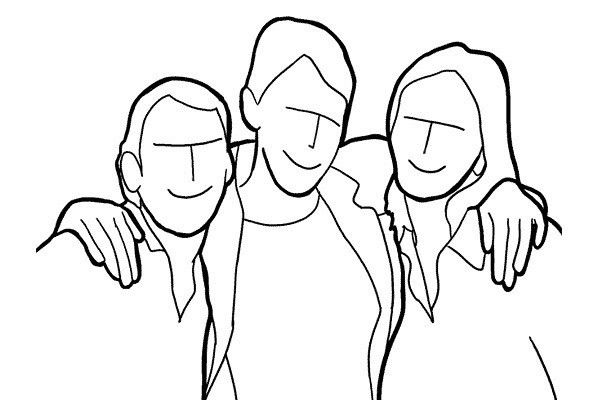 #6. Why not try to photograph a group of people in a row from a sided angle. Choose a big aperture and focus on the person who is closest to you. In this way you will be able to realise an effect of shallow depth of field. People standing a little bit faraway will be somewhat blur, yet the ultimate feeling of the photo will be quite interesting.
#7. All-inclusive and full-length picture is the most feasible and commonly-used mode while a large crowd of people are to be photographed. This pattern also can be used in record and formula-type group photo. While photographing, the photographer should note whether all the faces are shown up.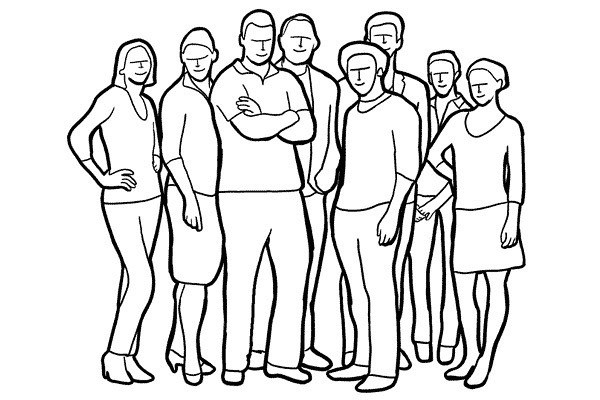 #8. Choose one person to stand in front, and the others lean upon that person one by one. In this way, the overall feeling of participation will be overwhelming and the atmosphere will be agreeable. (However, it looks like the front cover of CDs of bands in the 1980s).
#9. Lying down head to head to form a circle…This will certainly be an interesting photographing mode in places like outdoor meadow.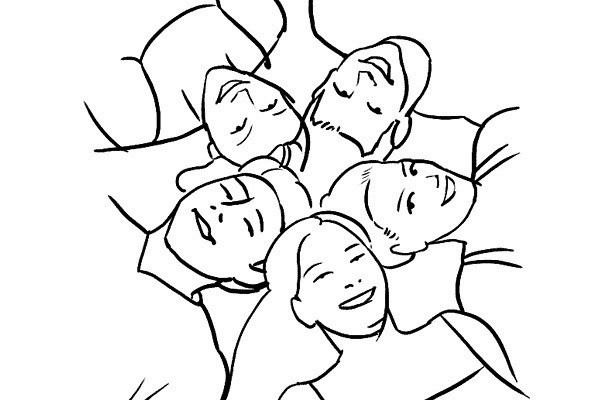 #10. This pattern is slightly interesting than the ordinary photographing pattern. All the persons should be ask to approach each other and, above all, their heads should be as close as possible. It is as if these people are rushing toward the lens.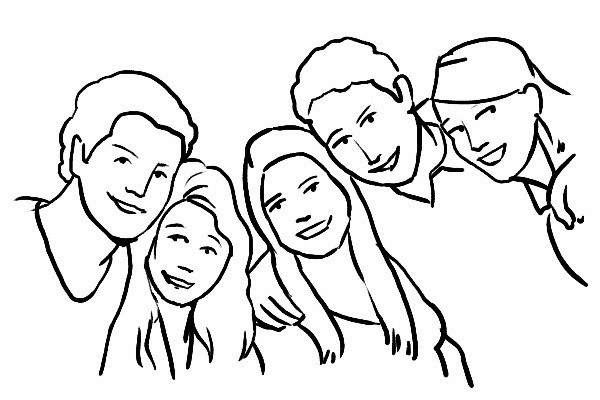 #11. It will be a good choice to ask people to be photograph from a high angle when it is possible. For instance, they may be ask to walk up the terrace or roof to take a group picture. In this way, the photo will become more attractive and interesting.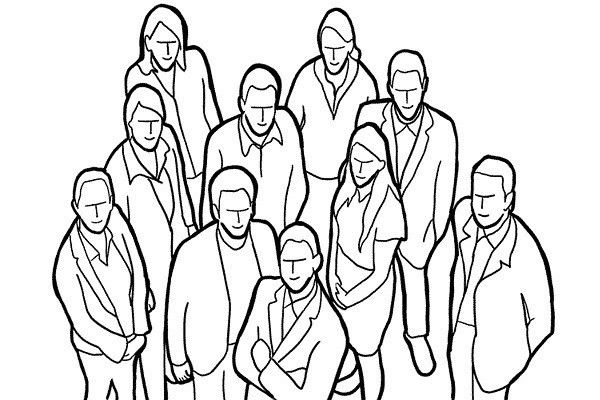 #12. This pattern also uses a sided angle. However, in this pattern people's postures are slightly different.
#13. This photographing pattern is suitable for environments like outdoor meadow or our own bed. It looks interesting and, what's more, it will be even more interesting if there will be more than one kids.
#14. Lying face down the floor, the family members hold up their upper bodies with both hands. Low angle is suggest while photographing.
#15. This pattern brings about a sense of intimacy because family members are sitting together on the sofa.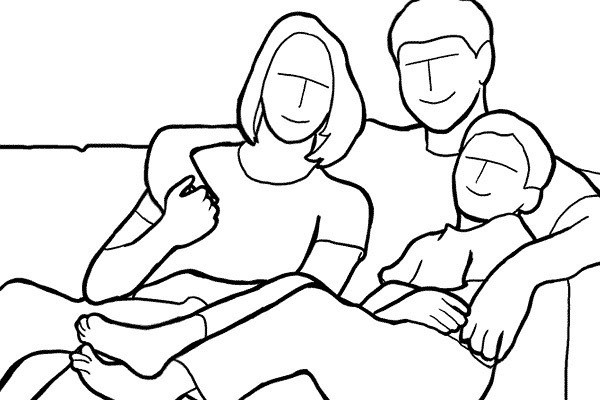 #16. This is also a sofa-based pattern. However, this time the photographer stands behind the sofa, realising a completely different effect.
Also Read: 11 Things for creating Luxurious space which will leave you astounded
#17. This comfortable pattern of photograph befits a family taking a picture in an outdoor environment like meadow. Attention: While taking the picture, the photographer should stay within the line of sight of those who are photographed.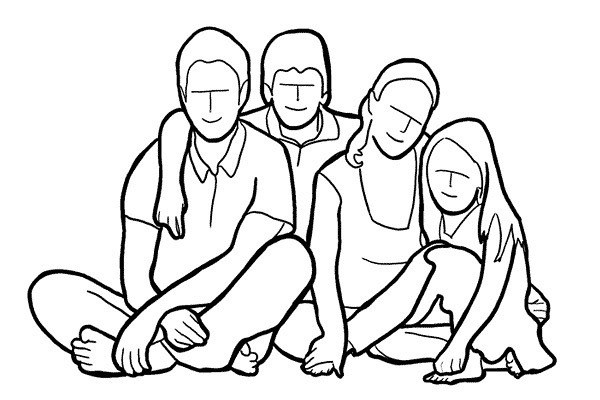 #18. This is the most basic pattern for a family photo, in which the family members sit on or lean against the sofa. If the photo is edited and unnecessary elements like furniture are removed, the photographing effect will be all the better.
#19. This full-length photographing pattern is very basic and comfortable. In addition, its artistic effect will not be influence by the number of family members.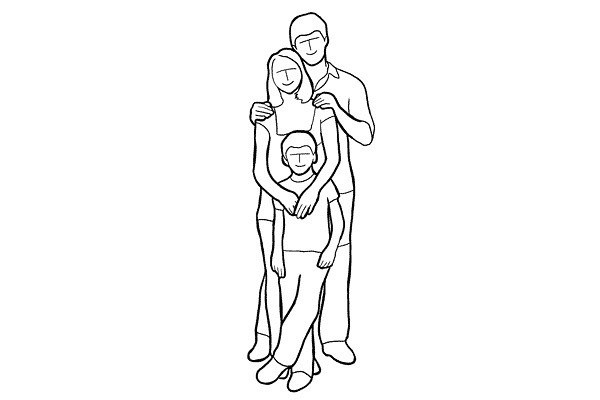 #20. This photograph pattern presents another kind of intimacy in that the parents carry the kids on their backs.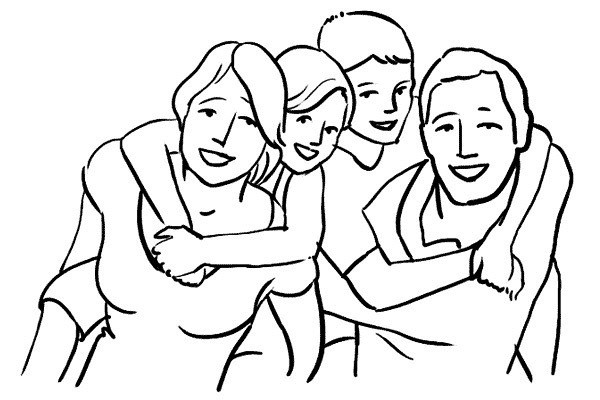 #21. In this pattern, the family members walk to the camera hand in hand, and the photographer take more than one pictures by serial shooting. The picture in which the stance of everybody is the best will be choice, and the photographer should note the condition of check focus.