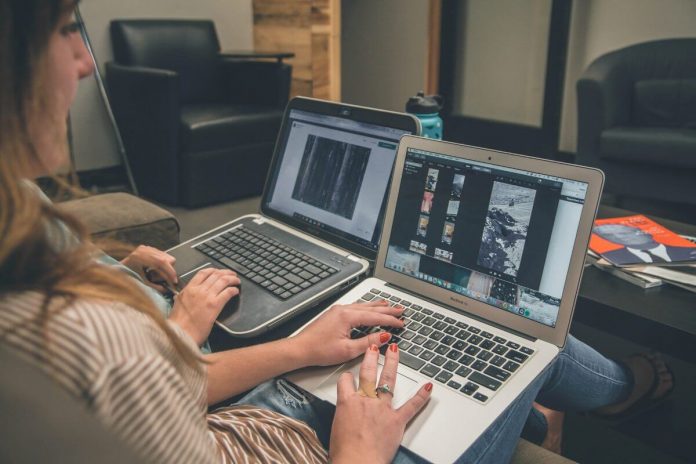 The rapid development of high-speed mobile networks internet led to an increased growth of online video content. As people spend more time online, video marketing of goods and services has naturally caught up with the medium. Youtube, facebook, snapchat, instagram, vimeo, daily motion and other directories made video sharing very effective and highly rewarding for marketers. Video is a major contributor to e-commerce development through promoting products and increasing sales.
Web Video Marketing Council in cooperation with Flimp Media and ReelSEO carried out a research on the effectiveness of video marketing. They surveyed 350 marketing and business professionals and established in 2015 that 96% of the surveyed business-to-business organizations were engaged in video content marketing. 73% of which reported that video had a positive impact on marketing results. Video marketing has transformed the face of marketing completely by its unique way of producing positive results. Most businesses use video to promote products and services, increase brand awareness and to promote engagement amongst prospective customers.
Video marketing provides marketers with an engaging way of reaching their customers and the prospects of converting viewers to paying customers unlike any other marketing method has proven so far. SEO agencies make use of video to improve their ranking and to drive more traffic to their websites. SMEs are also taking advantage of video marketing on social media to create brand awareness amongst the online community. Businesses have figured that most people prefer to use mobile devices to watch videos hence they make some video ad campaigns specifically for mobile users.
Here are 5 big reasons why video marketing is the most effective landscape in the marketing world.
1. Video has High Return On Investment (ROI)
Return on investment is a measure of a profit earned from an investment. In marketing context, one way to calculate ROI is to subtract the marketing investment from the gross profit and divide the result by the marketing investment. 51% of global marketing professionals name video as the type of content with the best Return on investment. This means that video marketing has a higher return on investment compared to other type of content like text and audio. Makes you wonder why video marketing is so successful right? According to tubular insights 64% of consumers make a purchase after watching branded social videos. By simply adding a video to your website there is a greater chance of people making a purchase of your products.
2. Video appeals to mobile users
Research has shown that people prefer to watch videos on mobile phones to reading text or viewing pictures to learn about a product or service. To realise the potential of mobile users, picture everyone with devices browsing about your product or service.
Mobile users are on the rise due to advent of high speed mobile networks and improvements in mobile technology. Users prefer mobile devices because of their speed and portability which makes it possible to be connected to the internet wherever you may be. With more than 500 million hours of videos being watched daily on youtube, over half of video content is viewed on mobile. The average mobile user will watch 2 to 3 minutes of a video while a desktop user will only watch 30 seconds to 1 minute considering only videos of up to 2 minutes long get the most engagement. Targeting mobile users would be a good strategy for your business because mobile users are more likely to share your content across social media than desktop users. Mobile users are even more likely to share your video if it is considered interesting and engaging.
3. Video Increases Conversion Rate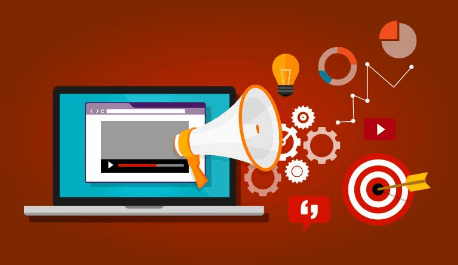 Conversion simply means turning website visitors or traffic into paying customers. Conversion is most used by e-commerce websites to improve sales and increase revenue. The average conversion rate for websites using video content for marketing is 4.8%, compared to 2.9% for those who do not use video. More so having the video on the landing page of the website can increase conversion by 80% or more. Since video marketing is becoming more cost effective by the day, it is recommended that businesses that are looking to improve their conversion rates look into video marketing and the results will be phenomenal when done.
4. Video Provides Measurable success
Track the interest in your video easily with analytics. Analytics collects relevant information about your video and those who engage it over a period of time. You can keep track of how many views, likes, and shares your videos get .you can tell where your viewers are and what kind of devices they used to access your videos.
Also Read: Here's How Marketing Consulting Firms Help You Shape Your Business Plans
Analytics can measure their behaviour while viewing the video an d make this information available to you. From the reports of analytics marketers can tell what videos performed best and why, they can also tell what videos performed poorly and how to make improvements in future video projects. Video results now appear in most searches and they never need to be updated like other content types .Investing in one good video exposes your products and services in searches for a long period of time and the progress of your video can measured at any point of time.
5. With Video Creativity is Key
It is obvious that the future of effective online marketing is on the video content, but how do you get your content engaging enough for viewers to want to share? This is where your creativity comes to play. The videos must not necessarily be an advertisement of products or service; it could be about promoting the brand and the company. Videos derived from trending issues in the community, or a creatively abstract video will perform well. It is best to understand what appeals to the viewers and provide them with it. Unlike many other forms of online marketing, video marketing is a level playing field.
Your marketing budget is not the predominate factor of how many people watch your videos. A creative and engaging video will get more views and convert more customers into buyers than a high budget video from a larger corporation. This gives SMEs the opportunity to break into the market easily by providing an engaging video content. Remember to include a call to action to remind the viewers about what it is you require of them to do.