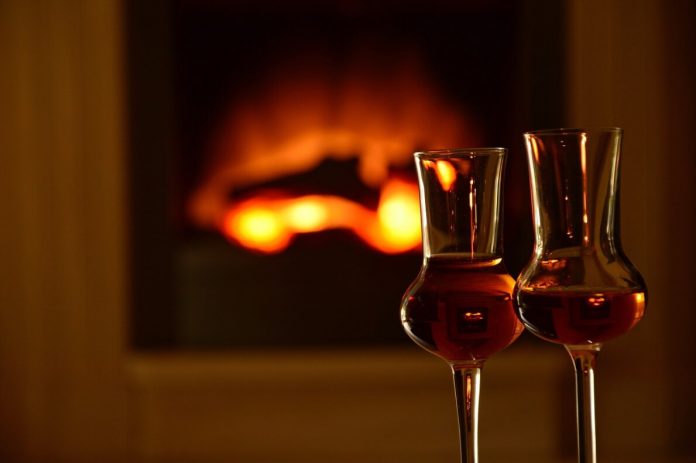 As with many male-dominant industries, we're seeing a considerable rise in the number of women looking to step up to the plate. This new wave is something that should be encouraged and celebrated, as ultimately, it will mean more whisky options for our taste buds. Not only this, but it also means that more women could look to start enjoying a dram or two when maybe they would have been put off in the past. In this article, we look to shine a light on some of the most successful women in the whisky industry.
Rachel Barrie – Benriach
Having only worked for the company for just under two years, Rachel is far from inexperienced. Her whisky career has spanned over 26 years and has seen her work with some of the biggest names in Scotch, including Glenmorangie, Bowmore and Ardbeg. Her work at Benriach is focussed on improving their presence within the whisky business and helping to support an underdog distillery. Having tasted over 150,000 casks, Rachel knows a thing or two about flavours and refers to her work as 'more art than science'.
Her chemistry qualifications allowed her to step into a role at the Scotch Whisky Research Institute with a look to learn as much about the business of making whisky as possible. Now, 26 years on, she has accumulated an encyclopedic knowledge of Scotch and works more on intuition than anything else, using her instincts to create fantastic blends.
Cara Laing – Douglas Laing & Co
In whisky terms, Douglas Laing is a relatively new outfit, having been established in 1948. This is a family run, small business that looks to focus on artisan, small batch and single cask whisky.
Cara holds the position of Director of Whisky, as the name suggests this is one of the most important in the business, if not the most important! Having worked for other distilleries previously before joining Douglas Laing in 2013, Cara's experience has led her to being a jack of all trades, allowing her to focus on pushing the company forwards.
Emma Walker – Johnnie Walker
Unlike Cara, Emma's surname bears no representation on her relation to the brand; it is merely a coincidence (or fate)! Johnnie Walker is a brand predominantly known for its exceptional whisky; however, it is also making waves within the industry thanks to the company's progressive approach to equality. The company employs a team of 12 blenders, almost half of which are women, a completely unique approach compared to other businesses.
Emma Walker is an experienced blender having worked for the parent company (Diageo) for over 10 years. Not only this, but she has qualifications in both chemistry and organic chemistry, surely an ideal pairing? Emma sees flavour as a great way to start getting involved in the whisky conversation. Everyone has a unique opinion and experience with a drink, therefore, encouraging more women to engage in the conversation can only bring new and better things.
Also Read: How to Improve at Battle Royale Games
Stephanie Macleod – Dewar
Dewar is a brand of blended Scotch whisky, known for being one of the most awarded brands, having earned over 500 medals in international competitions. Stephanie Macleod is the first female master blender at Dewar and is responsible for the excellent Dewar's 15. Stephanie's role sees her maintain the ever-present juggling act of bringing new blends and flavours into the market whilst retaining the brand's distinguished heritage.
For people looking to get into the whisky industry, Stephanie recommends heading to a dedicated whisky outlet and asking staff for advice and tips. She also says that distillery tours are a great introduction to getting a better understanding of the process.
Angela D'Orazio – Mackmyra
There are few people more immersed within the European whisky community than Mackmyra's Angela D'Orazio. Having started working for the brand in 2004 as Master Blender, Angela progressed to become Chief Nose Officer. This role sees her being responsible for the blends and recipes that the company brings to market; she is also responsible for managing the maturing whisky stock.
Angela has boosted her profile over the years by acting as judge, head judge and various other roles within competitions across Europe. To top this all off, Angela has been inducted into the Whisky Magazine hall of fame in March 2019, a great achievement for one of whisky's top women!
Whether you're a woman looking to break into the industry of Scotch Whisky, UK, or just have a keen taste for the golden liquid, we hope this article has inspired you to have a dram or two.