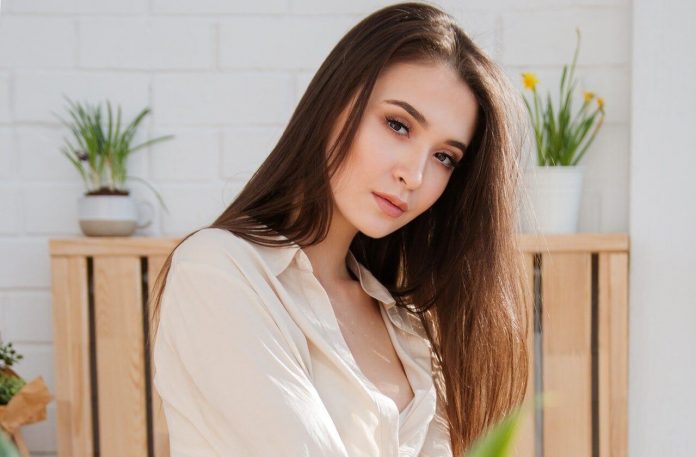 Does Becoming A Cam Girl Sound Tempting? Here Are Some Details You Should Know Before Applying!
Today, the Internet seems to be flooded with webcam jobs ads and stories of how becoming a cam girl turned simple girls into queens of seduction that live a life of luxury. As they should, these offers and stories are viewed with skepticism. If you're thinking about becoming a cam girl and wish to learn more about this field that still is shrouded in a bit of mystery. Below you'll find some pertinent questions and real answers that will help you choose a path in life.
Also Read: 8 Beautiful Outfits to Bedazzle Everyone at Graduation Day
What Does Becoming A Cam Girl Imply?
When you opt for a job like this, you need to know exactly what the daily activity is. In some cases (at the large premium studios), the activity is extremely relaxing: you'll socialize via the Internet with different people all over the world. If you are already a Twitter, Instagram or Facebook fan and spend a few hours a day on these platforms, you'll have to do this at work too, but for a lot of money.
Are There Any Age Restrictions?
All the professional online modeling agencies respect their models and the law. That is why they only accept collaboration with women that are 18 or over and have the ability to socialize and learn the secrets of this activity. There's no top limit regarding age, so if you are 40 and considering becoming a cam girl, you can easily find the right place in this industry.
Part Time or Full Time?
Most webcam jobs ads will make you think that you can earn impressive amounts with only a few hours of work per day. That's just misleading. If you are planning on becoming a cam girl, you should know that this activity is not a get-rich-fast scheme. You will have to put in at least 40 hours every week, just like anywhere else.
It's rather simple: the more time you spend online as a model, the more money you can earn. If you were to work only when you felt like it, you would just be wasting your time.
How Much Can You Earn?
If you choose a prestigious agency, becoming a cam girl will bring you about $3,000 per month in the first few months of activity. After you learn the details and start building a fan-base, you could actually reach monthly earnings of over $25,000. It all depends on your personality, your effort and your ambition.
How Can You Get To The Top?
Objectively, one of the best perks in becoming a cam girl is that you can actually land in the best modeling team (of a large studio) without even having prior relevant experience. The premium modeling agencies offer free training sessions. That cover the techniques needed in this activity, as well as make-up, general knowledge, and English classes.
Also Read: 10 Christmas Decor Trends for 2019
If you have the ambition to become a star of this field, a large studio's marketing team can get you straight to the top in a matter of months.
How Do You Spot A Real Offer?
There are many studios that offer jobs at the moment, especially in the large cities. But, before you choose the one that advertises high earnings. You've got to make sure that the activity you are about to do is perfectly legal. From this point of view, large studios are a safe bet. You will have a contract from the first day, your activity will be 100% legal. And, your revenue will be declared and taxed according to the law.
Becoming a cam girl might not be the breeze you thought it would, but hard work and dedication never failed.