Who doesn't love small babies? They are so cute, little, soft and delicate. They are an absolute joy to watch can change your mood from sad to happy in seconds. But above all, there is huge responsibility on parents to make sure that proper care is being taken and their babies are absolutely protected. However, when it comes to travelling, going out with babies might not be a very easy task. Travelling with babies means you need to be absolutely careful so that you do not forget any of the essentials that your baby needs while travelling. Here is holiday travel checklist that you would definitely need to carry long while travelling with your baby.
1. Diapers and changing station:
Try to carry as many diapers for your baby as possible. You will definitely have to change your baby's diapers very frequently. Try to carry one for every hour during your travel. Also, make sure you carry more as backups. Now, changing diapers while travelling might be a difficult task. So, try to carry a foldable changing station which makes changing diapers easy.
2. Bottled Milk and Baby Food:
In situations where breastfeeding isn't possible and your baby is hungry, you would need to feed bottled milk. Carry ample baby food like maybe two jars for a single meal.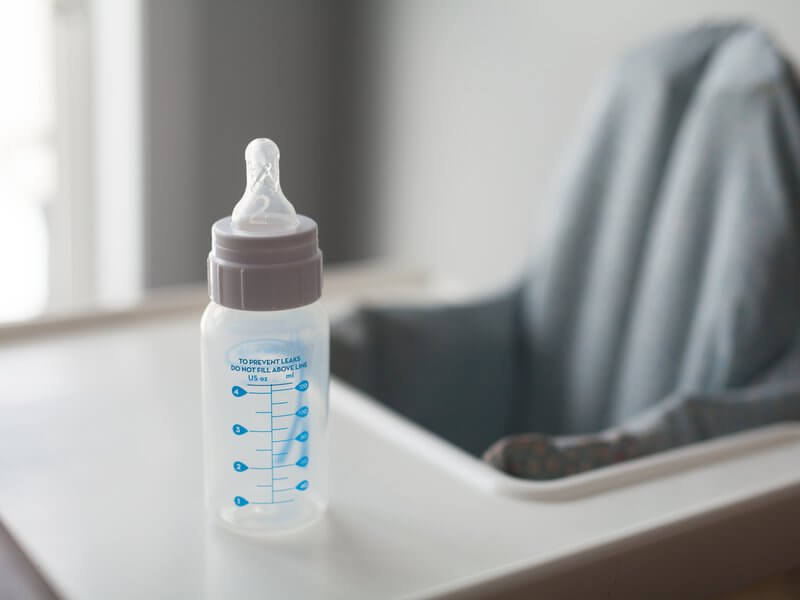 3. First Aid Kit:
This is a very essential item to carry. Since babies can hurt themselves during travelling, it is important to carry pain relievers and small ointments and Band-Aids.
Also Read: 8 BEST BUCKET LIST FOR NEWBORN BABY
4. Medicines:
Carry general purpose medicines while travelling so that you can give it to you baby in case of common ailments like fever and cold.
5. Disposable Bags:
There are countless uses of disposable bags. Carrying disposable bags is must as they can be used to dispose off used diapers, handkerchiefs and other stuffs which you want to dispose off.
6. Additional Clothing:
Always carrying extra clothes while travelling with your baby. Not only for the baby try carrying extra clothes for other members of the family as there are chances that the baby pees on someone's lap. Looking to buy clothing for your baby? Search for Mamas and Papas coupon codes and get exciting discounts on baby clothing.
7. Skin Care:
Carry body lotions, baby creams, sunscreens, baby powder, baby oil and other necessary skin care items for applying them to your baby's skin.
8. Inflatable Bathtub:
Carrying a dedicated bathtub for your baby is always good. Your accommodation though might have a clean bathtub but it might not be so good for your baby. Also, one would definitely want to go with that extra security and care with their baby. So it is better to carry a separate bath tub to give your baby a nice wash.
9. Baby Wipes:
Wipes are essential items to maintain cleanliness and hygiene. Do not use other clothes to wipe your baby. Sticks to wipes only as they prevent your baby from getting rashes. Keeping them surely helps in a lot of other ways too.
Also Read: Ways to Look Cute With a Baby Bump
10. Thermometer:
Keep a thermometer in your list so that you can monitor your baby's temperature levels. Also, in case your baby gets fever, it'll be really useful to keep a constant check.
11. Playmat:
A playmat helps your baby acquire motor skills. But mainly, while travelling you would certainly not want your baby to play on the floor. Carrying a playmat ensures your baby stays on that and does not touch the floor and collect germs.
12. Blanket:
Blankets serve a lot of purposes. They can be used to cover your baby and add that extra comfort level. It can also be used to cover window glasses, in case your baby is sleeping right next to the window and is being disturbed by the sunlight.
13. Toys:
Finally, you would love your baby to stay happy and playful. Make sure you carry toys that entertain your baby so that your baby remains cheerful and does not keep on crying. Get some amazing toys for your kid. Search for Toys R Us Promo Codes and get amazing offers on baby toys.
So, these were the essential items that one needs to carry while travelling with a baby. It is good to carry additional items so that you do not fall short of anything that you need. Planning to shop for your baby? Firstcry is an amazing e-commerce place. So why to wait? Look for Firstcry Coupons and start shopping.