You've finally decided it was time for a trip to the beautiful Cancun/Rivera Maya resort area of Mexico. You've picked out the perfect All Inclusive resort that fits your needs: white sandy beaches, plenty of restaurant choices and activities at the resort. Ahh…seven days of nothing but sitting on a beach, reading a book, and having handy ever present waiters bring you fruit filled drinks all day.
Who could ask for more? You! There are many wonderful excursions dotted along the coastal areas around Cancun, and if you choose to stay only at your resort, you're missing rich historical areas as well as interesting and exciting activities for all ages and stages.
Search Terms: playacar mayan ruinas, maya ruinen tulum, ruinas mayas en belice, chacchoben mayan ruins & bacalar lagoon beach, mayan ruins isla mujeres, ruinas mayas mexico, mayan ruins belize map, ruinas mayas
First off, we'll talk about Tulum. You've heard of ancient Mayan ruins and here's your opportunity to visit one of the best. Tulum isn't the largest Mayan ruin, or even the most popular, being third in number of tourism visits behind Teotihuacan and Chichen Itza, but I'd throw in my hat for it being the most beautiful.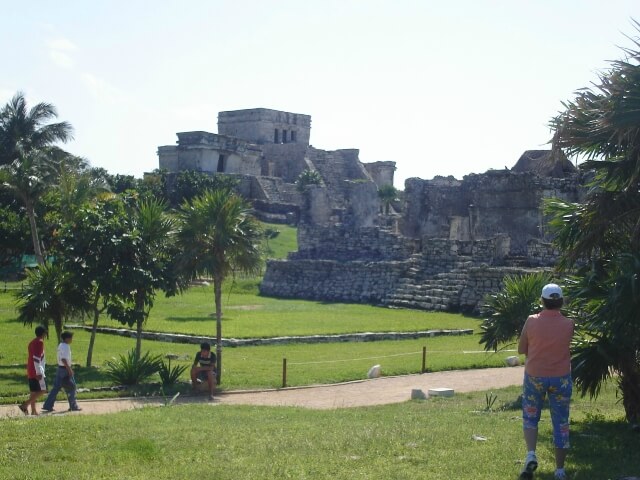 Tulum is located about 80 miles south of Cancun, so depending on your resort your journey each way could be less than an hour to closer to two. To ensure a legitimate and safe experience, book your excursion from official tour companies located at your resort. You'll be taken on a well -equipped and modern bus, and have a knowledgeable tour guide to show you around. You'll start at a dusty little place where you may be treated to a show by the Flying Pole Dancers, and then board a little tractor pulled trolley to take you the short distance to the actual ruin.
Also Read: How to Find the Right Backpack for Your Travel Needs
Pay attention to your guide for loads of information during your tour of the ruins. You'll have plenty of time to explore on your own afterwards. You'll find the ruins amazingly well preserved with the bonus of being located on cliffs with a stunning view of the Caribbean Sea. There is a steep staircase down to the beach if you wish to explore that area, and many paths to walk and search for indigenous creatures, such as iguanas. This is a lush and beautiful area, but also has many areas of slick and slimy rocks, so be aware of this and wear proper shoes. Being tropical, you can also count on high humidity and likely quite a lot of heat, so come prepared with bottled water.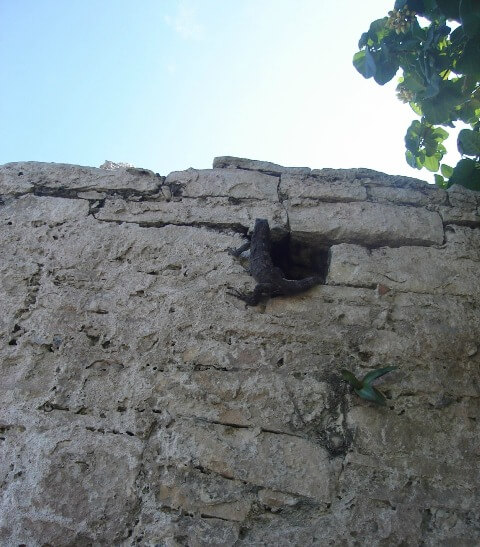 Now that you've ventured off the property of your resort, you might want to explore other attractions in what I consider the trifecta of the area: Tulum, Xel-ha and Xcaret.