With surfing comes many stunning destinations and beaches. The world is a vast place and trying to pick a few certainly has its challenges.
Leaving the big wave locations to the pros, this list of the most picturesque surfing beaches in the world offers you some beautiful surf spots which are great for those progressing their surfing from a beginner level or at an intermediate ability.
If you are fortunate enough to be visiting any of the featured locations, be sure to take a camera with you, as you will be blown away by the spots!
Manu Bay, Raglan, New Zealand
Situated in Waikato, North Island, Raglan is the ultimate surf destination in New Zealand.
It has many fantastic spots including two beach breaks and three top left-hand point breaks, so a favourite surf location for goofy footers.
One of its most favoured spots is Manu Bay. If you are into surf movies, you may recognise this location from the all-time classic film Endless Summer, released in 1966.
A left-hand break, it offers long rides, allegedly the longest on the planet! The waves roll across the bay and past the boat ramp. It can be found eight kilometres west of Raglan town.
If you are a keen surfer, this place should be on your list of beaches to visit!The swell varies in size, anywhere between two and 10 feet. The waves are hollow, especially during low tide when they offer a faster ride. It can feel quite chilly in Raglan waters if there are high winds, so you may want to consider a wetsuit, even during warmer weather. Any surfs in August will require a 4:3 suit at least!
Noosa Main Beach, Australia
Australia is abundant with beautiful beaches and inundated with world-class surf spots, so it was a must that it was on this list!
Noosa has some of the most breath-taking beach breaks in the country, and its main beach offers plenty of breaks for all abilities. The golden sand lines the shore and the beach isincredibly photogenic. You can find both left and right-handers here, and the beach is patrolled by trained life savers every day of the year.
Arugam Bay, Sri Lanka
Arugam Bay is located on the East coast of Sri Lanka, and best visited in late spring and early autumn. April and October offer the most manageable surf as the swell tends to die down during these months.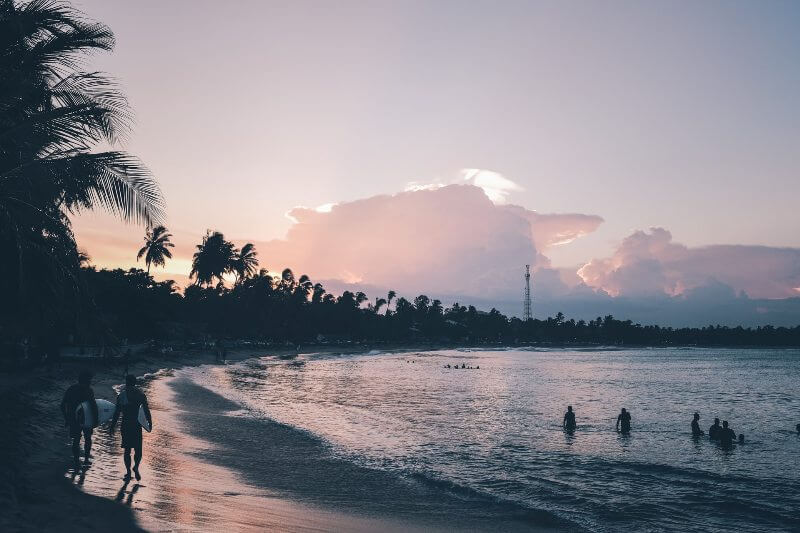 The sets are rarely larger than head high, so it is a great playing ground for those who are trying to advance their surfing from a beginner's level, as well as offering surf for intermediate and advanced surfers.
Also Read: You Too Can Have Creative Family Beach Vacations
It is on the edge of the well-known Yala East National Park, so you can imagine just how beautiful this location is. With plenty of quirky cafes and restaurants, it's a refreshing surf hub which welcomes all abilities.
Secret Beach, Siargao, Philippines
As the name may suggest, Secret Beach in Siargao is hard to find location. For directions on how to get here, it is best to ask at your accommodation or a local surf shop.
It tends to have smaller swell compared to other locations on the island, but the view from the sea onto the island is mesmerising. With jungle lining the little bay, it feels genuinely unreal. It is also a fantastic spot to see a fiery sunset.
Siargao Island is a unique island which has plenty of surf around its coast; it's hard to go a day without surfing here during the winter months. Many travellers who intend to have a short stay here end up staying a whole lot longer because of its captivating beauty.
Jeffreys Bay, Africa
Also known as J-Bay, you may recognise this location from the WSL Championship Tour.
Not only does it provide the ultimate rides for those at an advanced level, but it also has plenty of breaks for those at an intermediate or advanced level. The town is a thriving mecca of cafes, shops, bars and restaurants and its incredible energy and plenty of surf are sure to get you hooked!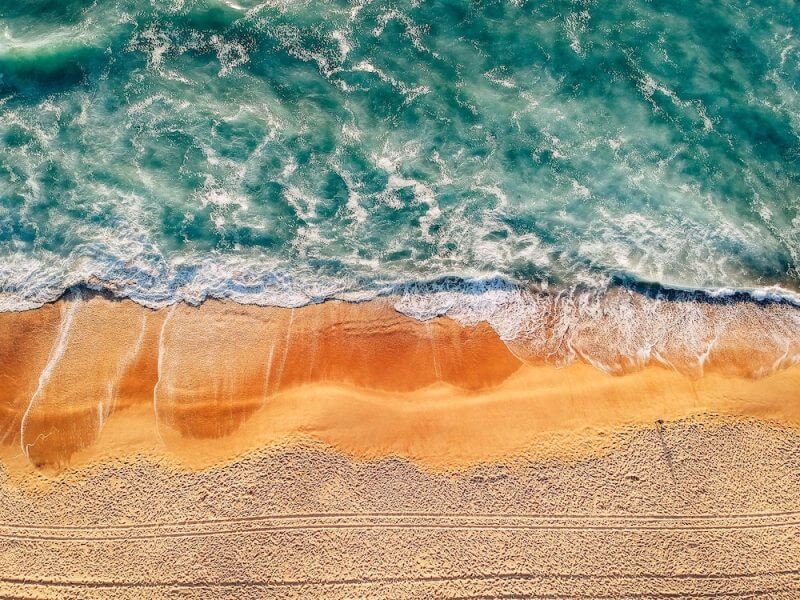 Hossegor, France
Another one on the WSL Championship Tour, Hossegor is a surfer's paradise which thrives with excitement as well as fantastic surf. The best time to visit this surf haven is early autumn, in September and October.
The beautiful golden sand beach is everything you could want as a surfer, lined with peaks across its shoreline. With no threat of reef, it is an excellent place for beginners, and less confident surfers, to try as well as offering numerous spots ideal for advanced surfers.
Also Read: Home Comforts on Your Fishing Trip
La Sud is best for beginner abilities as the waves tend to be gentler. Oppositely, La Nord has larger waves.
Woolacombe Bay, UK
The UK has some fantastic locations for surf, and the South West is particularly beautiful. Cornwall is a stunning county which offers clear waters and pretty coves and beaches. However, if you are looking to travel a little less and have more time in the water, Devon also offers beautiful spots for surfing.
One of the most favoured is Woolacombe Bay. Home to a three-mile stretch of golden sand, it caters to all levels and abilities and has plenty of surf schools to help those just starting.
Another stunning sunset location, after you have spent the day in the sea, make sure to grab a beer and absorb the vibrant sunset over the Atlantic Ocean.
These are only a handful on the unique surf locations across the world! Which of these beautiful surf beaches will you be putting on your bucket list?