Ibiza is a popular family holiday destination in Europe as a large number of tourists and holiday makers return almost every year of the great Ibiza villa rentals and self catering holiday apartments as holiday accommodation. What attracts them most is its warm climate all the year round, beautiful beaches and breathtaking views.
1. Most Popular Thing
The first and most popular thing that many of the visitors come here for is to visit the Caves Can Marca, especially from the months of March to October. They give a complete sight of bay of Puerto San Miguel and Murada Island can be seen in the background. Muradensis lizards can also be found in this area and there is a diamond bright water cascade reaching up to 30ft in height.
Las Salinas offer Salt flats and sparkling deposits of pure salt can be found during the hot summer season. San Carlos has a wonderful hippy market which opens every Saturday all through the year and you can buy handmade clothes and jewelry from this market.
2. Sports Activities
The second treat is for the sports enthusiasts who come here and stay in self-catering apartments and rent villas Ibiza available to rent as holiday accommodation. The good climatic conditions and long summer days are ideal to play lawn tennis, which is one of the most popular sports in Ibiza. Other sports activities may also include horse riding, golfing and mountain biking, the bikes for which are available to rent in the area.
3. Climate
Thirdly, if you want to get most out of the wonderful climate of the area and if you are interested in water activities, then you can be a part of a range of water sport activities which may include wind surfing, para sailing, jet skiing, sailing, water skiing and relaxing on a pedalo. If you want to be near your activity area, you can rent a beautiful luxury apartment or villa dotted along its coastline.
4. Nightlife
If you are more interested in enjoying your nights, then visiting the wonderful nightclubs of the area is the fourth thing you can do in Ibiza. Renowned DJs come here from all over the world. Although larger clubs are based mainly in San Antonia only, there are clubs and bars in almost every resort of the area. During the summer season, the number of visitors flocking to Ibiza searching for wild times and clubs exceeds those coming for relaxing sun holidays.
5. Beaches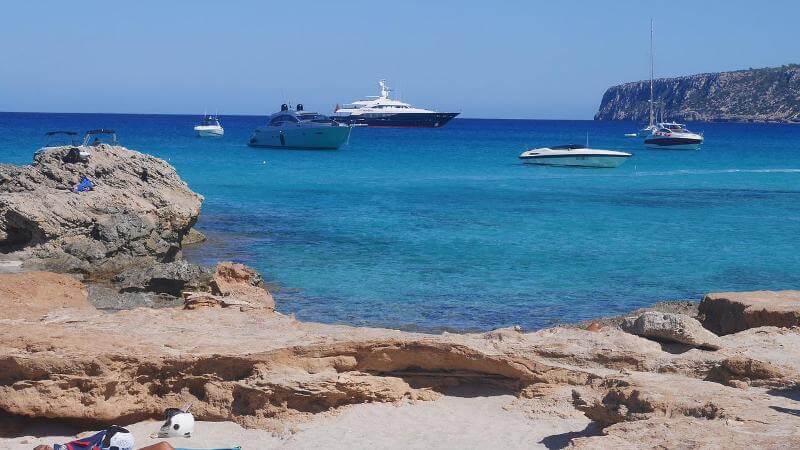 The fifth thing you can do in Ibiza is to enjoy its amazing exotic beaches. From nightlife, parties and water and sand, the Ibiza beaches are always full with youngsters. Some of the most famous beaches are Santa Eulalia, Playa Talamanca, Playa des Cana, Figueretas, Cala Lena and Cala Llonga. The Ibiza waterline has been loaded with wonderful water sports, diving and snorkeling. Rent villas Ibiza offers has great sports facilities and also offers go-karting and golf courses for the aspirants.
The best season
The best season to visit Ibiza is the summer season during which the island gets crowded with visitors and tourists from almost every part of the world. There are wonderful holiday villas and self catering apartments and beaches in Ibiza. The services provided by them make the place a perfect holiday destination for couples, families as well as singles.
Adventure sports, boat excursions, water sports, sunbathing and walking are some of the most favorite activities of visitors of Ibiza. In recent years Ibiza has come one of the most popular destinations with families renting holiday accommodation. It has a great selection of self catering holiday apartments and Ibiza villa rentals with swimming pools.
The best season to visit Ibiza is the summer season during which the island gets crowded with visitors and tourists from almost every part of the world.
The experience
Holidays are all about having a good experience, a better time than you'd have at home. When you pay handsomely for your holiday you should expect a pleasant experience at your accommodation. Ibiza villas have an excellent reputation and the vast majority of holidaymakers leave having had a great experience. But villa holidays by their nature can be stressful, particularly for families with young children or big groups. Your plans have to account for the hundreds of other guests in the hotel with you meaning you might not always get a sun lounger or you might have to queue at the bar! Not the end of the world but these are the little stresses which may be eliminated by rent villas Ibiza instead of a hotel room.
Also Read: Argentina for everyone: Argentina custom tours at the end of the world
Villa holidays are stress free as you have a lot more privacy and freedom to make your own plans and enjoy your time in Ibiza. What you're not going to get with a private villa is the sort of experience a clubbing holiday orientated hotel can offer where you may meet people and make new friends at the hotel, go on organized tours and parties and generally get involved in hotel life. If this is what your Ibiza holiday is all about then a hotel may still be the best option for you.