Are you a stickler for setting a new year's resolution? For many people, it will be to curb their spending and save more – in 2017, it was the fourth most popular resolution, according to Harper's Bazaar. Before you head to the comparison sites to switch your bank accounts and energy providers, why not start saving by looking a little closer to home?
Small treats add up, and it's often the most unsuspecting of things such as your morning coffee or those 'couple of drinks' on a Friday night. Let's take a look at some of the most notorious lifestyle costs, and examine just how hard they are hitting people's weekly budgets.
Coffee
Us Brits love getting a caffeine fix. The UK's coffee shop market was worth £3.4 billion in 2016, up 37% from £2.4 billion in 2011. What's more, in the next five years experts predict that the market will grow by a further 29% to reach a worth of £4.3 billion.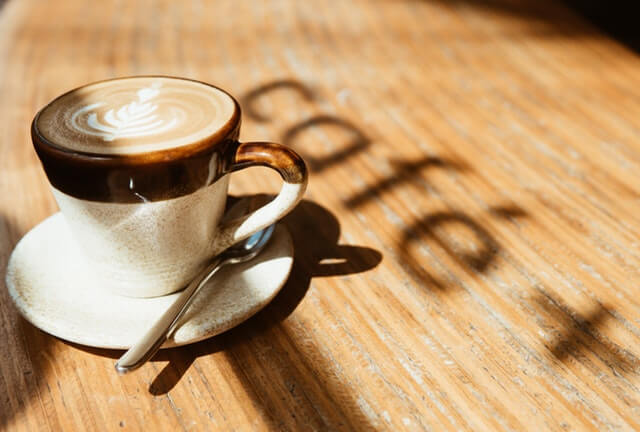 The growth in coffee shop culture is largely fuel by our willingness to open our purses and shell out on a flat white to get us through that 9am meeting. Research carried out on behalf of MyVoucherCodes has found that we visit a coffee shop three times a week on average – or 152 times a year.
Also Read: DO UK EMPLOYEES HAVE A GOOD WORK-LIFE BALANCE?
Let's demonstrate the costs using the average Cost a Coffee pricing, the coffee chain with the most stores in the UK, where a typical medium latte will set you back a reasonable £2.45. Based on the number of times we're likely to visit annually, this means our caffeine addiction is costing us £382.20 per year. If you were to pop into your local coffee store five days a week – once for each of your morning commutes – you'd be spending a huge £637!
What if you omitted your regular trip to the coffee shop though? According to Douwe Egberts, a pack of its 250g ground coffee will make approximately 30 cups of coffee. Assuming that a 1kg bag will cost around £15 (according to Amazon prices correct as of May 2019). This would deliver a price per cup of around 13p.
Remember to add the cost of milk, sugar and energy to fuel your coffee making appliances. However, even if this price was to rise to 50pper cup – which is an unlikely high. You could still slash the cost of three coffees per week to £78.
Alcohol
Recent findings from the Opinions and Lifestyle Survey concluded that in Britain. Over 29 million people aged 16 and above drink alcohol. While the UK clearly has a thirst for alcohol, how we're drinking it is changing. One You Gov. study has found that in 2017, 15% of British adults preferred to drink alcohol at home. The country is clearly split between pub and home drinkers. With the latter growing in popularity as the number of pubs declines.
Beer is ranked as the top alcoholic beverage in the UK (35.6%), with wine taking second place (32.9%) and spirits (21.6%). Research by Ritz Crisp & Thin shows that 17% of Brits head to the pub 26 times a year (once every fortnight), – so how much income are we dedicating to enjoying these alcohol fuelled evenings?
The typical price of a pint has increased over the years, jumping up by 9 pence to £3.69 recently. Assuming three drinks per visit, each trip to the pub will cost £10.74 on drinks alone. Over the course of the year, this would rack up £279.24 – a cost that could be even greater. If you were to increase the frequency of visits or the number of pints consumed.
For those who stick to vino, as of March 2019 the average price of a small glass was £3.92, according to the Office for National Statistics. Assuming two glasses of wine per each of the 26 yearly visits, and this will set you back £194.48.
Also Read: 12 Things That We Have Implemented in Our Household
If you choose to pick up a bottle of your favourite rosé from the corner shop. Your purse might thank you in the long run. June 2017's industry figures show that a bottle of wine costs £5.56. With roughly just over four 175ml glasses in each bottle. The associated cost per glass of drinking wine at home shrinks to £1.39 – representing a £2.35 saving.
Our calculations also show the same fate for lager, as choosing to buy a crate of your favourite for the fridge is roughly the same price as a visit to the pub.
You don't have to say goodbye to your local just yet though. Why not consider opting for soft drinks – a cheaper, waistline friendlier alternative. These are often considerably cheaper than their alcoholic alternatives. For example, a diluted juice drink can cost under a pound. While a cola or lemonade costs approximately £2.20 – £1.38 less than the average cost of a pint.
Smoking
Many people resolve to ditch their cigarette breaks not only in New Year's resolutions, but all year round. In the UK, a packet of 20 cigarettes costs £10.40. For a 20-a-day smoker, this gives a weekly cost of £72.80. A monthly cost of £291.20 and a yearly cost of £3,494!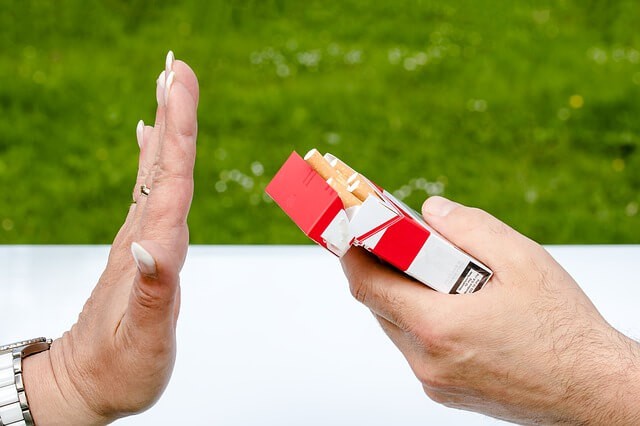 If you are exploring ways to help cut the habit, take a look at the NHS' Smokefree service, featuring a useful online calculator so you can see the amount you'd save if you were to quit smoking altogether.
So, how much does your lifestyle cost you? If you've resolved to make 2018 the year you start your health kick. It could be wise to think about reducing your alcohol intake or stopping smoking. Not only will your body thank you for it, so will your bank balance!
This is not to say that you shouldn't be enjoying yourself! However, now you know roughly how much you're paying out annually on these lifestyle habits. Perhaps you'll be able to make better decisions on everything from your post-work pint to early-morning coffee.
This article was brought to you by Inn Supplies, leading retailers of disposable catering supplies.