You are planning out your dream vacation: hotel is booked, adventures planned, restaurants scouted out, clothes packed. When putting your clothes in your suitcase, you usually plan for contingencies, right? A sweater in case it's cool, a swimsuit in case there is a pool or beach, a nice outfit for dinner out. You never know exactly what is going to happen so you try to be as prepared as possible. What about when it comes to your health or accidents? How do you plan for that? Of course, we can never foresee an unexpected injury, or that cold that hits you right in the middle of your summer trip to the Bahamas. But just like we prepare for foul weather, I recommend you always have in the back of your head what to do if someone decides to ruin your trip by going and getting sick on you!
We are still in the middle of a less than stellar move from Newport, R.I. to Omaha, Nebraska. Our housing plans completely fell through at entirely the last possible minute and we found ourselves homeless in our new town. After some more house hunting we made the unplanned drive over to Denver to stay with Jen and her family while we wait for our home to be available. It should come as no surprise to us that my 10 year old daughter would suddenly have an abscess appear below one of her teeth. AGH! What to do!?!
It can be incredibly stressful being in a strange area, out of your usual medical coverage area, trying to get in to see a doctor that you aren't even going to be a patient of in the future. Our stress was compounded by the fact that we are getting ready to separate from our children as they continue their vacation with family. This had to be fixed YESTERDAY.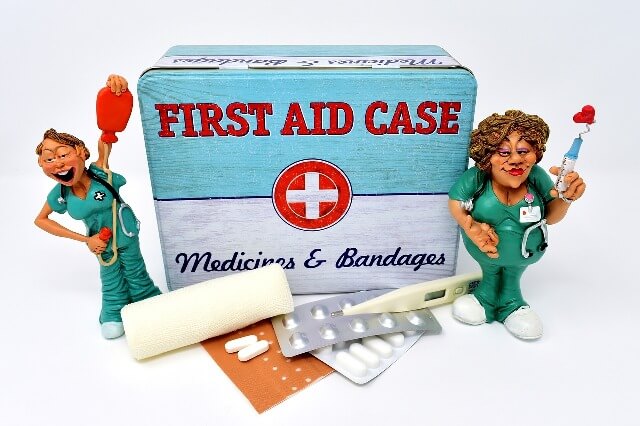 I have taken many trips with and without children and here are my tips for how to cope with an injury or illness on the road:
Give Permission for Medical Treatment in Advance: If leaving your children with other friends or family members while you (or they) vacation, write a letter that gives their caretaker permission to seek medical treatment. Include your name, your kids' names, the caretakers' names, and be sure to sign it. Also leave a copy of your insurance card, allergies or illnesses and current physician's contact information.
Bring Your Insurance Cards: Always be sure to have access to your insurance information while traveling.
Be Aware of Your Out of Network Policy: The last thing you want to worry about in an emergency is if you are making the right choice financially. Our medical insurance company had a webpage specifically geared toward what to do while you are traveling. Do try to be sure you make it to a provider that your insurance will allow, or you could be smacked with major bills later.
ICE Contacts Stored in Your Phone: ICE (In case of emergency) contacts are vital in case you get hurt and are unable to call your emergency contacts yourself.
Timing is Everything: Do not wait to see what happens. If there is a problem, whether accident or illness, take care of it ASAP. It could develop into something so much worse and your issue could get out of hand faster than you imagine.
Pack a Small First Aid Kit: I cannot tell you how many times I've had to use antibacterial cream when someone gets cut while camping, or worse. Jen posted once about what to pack in a car first aid kit. Take a look and see if you are ready for the unknown!
Stay Calm and Cool and Think With a Clear Head: Nobody will benefit if you are having an anxiety attack mid-emergency.