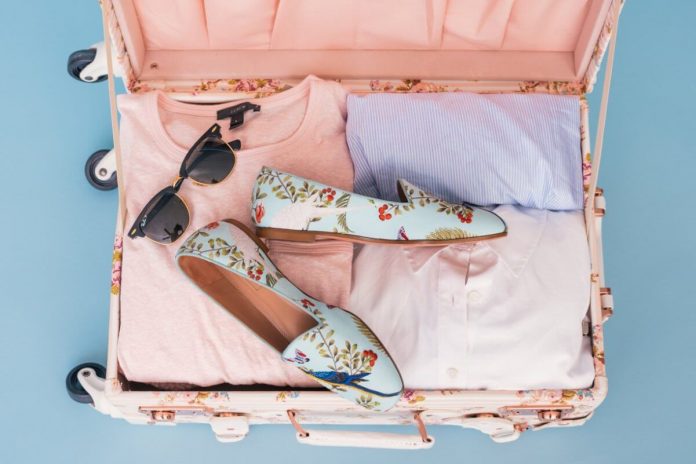 Before you go on any trip, one of the first things to do is to pack your things for the trip. Now, it can be tempting to start packing up anything and everything because you want to be prepared for anything while you're out there.
However, packing a lot of things will make it hard for you to carry your luggage. Aside from that, you might get hit with the excess baggage fee if you're not careful.
With that said, you should consider packing light whenever you're going on your next trip. If you're going to be backpacking in your travels, you'll be especially thankful to yourself for packing light. Even if you're not backpacking, traveling light is always a good thing.
If you don't know how to pack light, then this article will show you how to travel light. Below are some steps and tips you should do to help ensure that you pack light. Check them out and try them below.
Plan Ahead
To be able to pack light, you should avoid over packing. To curb the impulse of over packing, it's best that you try and plan ahead.
Knowing your itinerary will help you plan out what you're going to bring with you that are true essentials. The reason a lot of people are packing a lot of things is that they aren't sure what they might need during the trip. By planning ahead, this helps reduce the need for a lot of other items that you're packing.
Make sure that you list down all the things that you actually need. At most, try to reduce your shoes or footwear to three, one of which should be the one you're wearing to the airport. Footwear can be quite heavy, so it's best that you wear heavy ones during your commute to and from your travel destinations.
Limit Your Clothing
Clothing is the one contributing the most weight inside of your luggage. Thus, as much as possible, you should try and limit your clothing if you can.
You don't have to pack all sorts of different clothing with you to be stylish during your travels. Consider bringing outfits that are one piece. A jumpsuit is a great example. A dress is also a great way to reduce the number of outfits.
Another option is to bring only essential fashion pieces and then bring simple accessories with you or play around with it. A classic white shirt is a great example of an essential fashion piece. Partnered with a scarf or a necklace offers a different effect. Even tucking in your shirt in different ways can make your outfit that much more varied.
Use Packing Cubes
Packing light doesn't mean you can just keep disorganized luggage with you. One thing that will contribute well to light luggage is proper organization. And when it comes to organization, you can try using organization tools like packing cubes.
Packing cubes are a mini version of a bag or pouch that you can fill with all sorts of items. It's a handy way of compartmentalizing your items in your luggage. With a packing cube, it's that much easier to find where the items you need are.
The limit of a packing cube can help make you limit the items you're bringing with you. Thus, if you've got the budget, you might want to consider investing in some packing cubes for your luggage organizational needs.
Also Read: 10 Ways Travelling can Make You a Better Entrepreneur
Pack Your Flat and Lightest Pair of Shoes
As mentioned before, footwear can be quite heavy. So if you want to pack light, you might want to look at the footwear you're bringing with you.
Aside from being quite heavy, shoes can also be bulky, so they take up a lot of space as well. Thus, when you're planning out the shoes that you should be wearing, try, and pack the lightest pair of footwear that you've got. Again, wear the bulkier footwear with you instead of leaving it inside your luggage.
The same applies to your clothing, by the way. Wear the thicker pieces of clothing that you have.
Examples of lighter shoes are flats or doll shoes for ladies. For men, boat shoes are a stylish option. If you're traveling to a tropical destination, then consider bringing a pair of flip-flops with you, especially if you're going to the beach.
Use Travel Size Toiletries
Other essentials that you bring with you that may be contributing to the weight of your luggage are your toiletries.
Instead of bringing entire bottles with you, consider transferring the contents into travel-sized bottles. There are plenty of travel-sized toiletry containers for you to buy if you don't have one yet.
Another way you can lighten up your load in terms of toiletries is by not bringing some with you, or bringing enough toiletries until you have time to buy toiletries in your destination. That way, you aren't going to be bringing additional items with you to and from your trip.
Bring a Personal Bag
Carry-on luggage can help you reduce the weight of your check-in luggage. However, an additional bag that you can use is the personal bag allocation given to you by the airlines.
You can have any type of bag to serve as your personal bag as long as it fits under the seat in front of you in the plane. A laptop bag or a messenger bag is good for this purpose.
Choose the Right Luggage
With the right type of luggage, you can be more inclined to pack lighter. Depending on your suitcase, the material can make it heavier or lighter for you. Thus, you should discern what type of suitcase's material makes for lighter luggage for you.
A smaller type of luggage can also make it easier for you to restrict yourself to bring a lot of items with you. If you can, consider downsizing your luggage size itself.
With these packing tips, you'll be able to have an easier time bringing your luggage with you. Packing light will be a convenience for you, so these packing tips will surely help. Try them out when you're packing for your next trip soon.