Kids are kids, they can easily cause stress to adults with all the tantrums they can create. Nevertheless, a family vacation will not be complete without these kids who get so excited on little things as ice creams and candies and mascots and clowns. As easily bored as they can get, you can easily please them with the many attractions in Florida.
Florida can offer varieties of fun filled activities and attractions not only for adults but also for kids. Here are some of the things kids would love during a family vacation in Florida:
1. The Disney Land.
Admittedly, one of the much loved by children are the gigantic rides and theme parks where they can see variety of cartoon characters brought to life. Some of the exciting characters are Winnie the Pooh, Cinderella and Mickey Mouse. Aside from these attractions, they can enjoy delicious foods like ice cream, hamburgers, pizzas and a whole lot more!
2. The Parrot and Monkey Jungles.
Kids would love seeing some of the exotic plants, tropical birds and animals in these places.
There are also beautiful gardens with abundant foliages and flowers. The Butterfly World is a park which offers a garden full of brilliantly coloured butterflies flying in the air. The park also has species of orchids and roses abundantly planted everywhere.
There are zoos such as Miami Metro and Native Village with trained animals that are showcased inside the rain-forest. The area has waterfalls and streams for wildlife habitat.
3. Children's Museum.
Florida offers different museums that can bring fun to toddlers. The kids can have interactive learning varying from technological, natural and artistic studies to enrich their knowledge of the places, people and culture of the past and present Florida State.
4. The Miami Seaquarium
Seaquarium is available in Miami where dolphin, killer whale, and sea lion show is a main attraction. Your children can watch whale feeding and can get face to face with some endangered species.
Another destination is the Mote Aquarium. Aside from seeing sea creatures such as manatees, starfishes, urchins and turtles, kids will enjoy the interactive movie of a missing dolphin.
5. Everglades Safari can also be a welcome idea for the kids. They can go fishing, trailing the jungle and can go watching alligator shows. Children 5 years old and below can watch the show for free; those aging 5 to 11 will have to pay fees.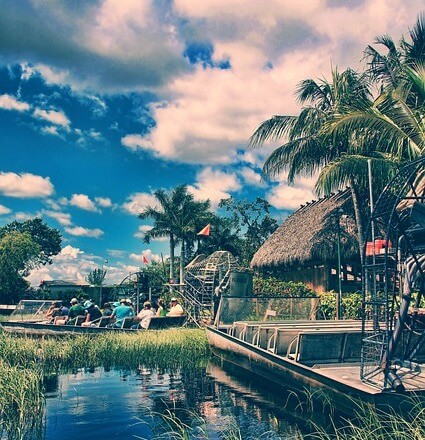 6. Nick Hotel.
A Nickelodeon themed hotel where your kids can enjoy the sight while simply resting. This is a world class hotel with Sponge Bob and Green Slime at the side. Your kids will truly love this place!
7. Farms and ranches are popular choices nowadays.
Just an idea of being a cowgirl or cowboy with their hats and boots on can excite your kids. There are activities such as barrel racing, bull riding, cow milking and horseback riding.
They can also enjoy the foods such as coconut clusters, pecan rolls, goat milk, orangettes and pinapplettes cooked just for them. Pools and golf courses are also available for added fun.
8. Resorts are always fine locations for your kids.
At Bath Tub Reef Beach, children can enjoy the underwater sights and have their cameras to take pictures of coral reefs.
9. The kids will also be amazed in the space coast.
The Kennedy Space Coast offers a variety of explorations. Aquatic exploration showcases underwater adventure while space exploration highlights the moon. Other navigation includes natural voyages and beaches. The kids will enjoy this one heck of experience.
10. If your kids want activities on their own, you can register them in Naples' Resort Adventure Program. The package includes 1 whole day or one evening camp. Complete with gears and other camping accessories, you can ensure your children's safety to the expert campers.
After a long week vacation, isn't it heartwarming to know that your kids enjoyed the escapades? Kids are easily pleased with new environments they discover and it will be nice not only for them to appreciate the places but for them to in still some knowledge and appreciation of the nature, wildlife and sea creatures they have encountered. A vacation can always be fun and filled with learning experiences.