Whether you are a backpacker, a corporate traveler, or travelling to London in a group, the first thing, you will look for is a comfortable and cost-effective accommodation in the city. Everyone desires to find an affordable accommodation, providing basic facilities and excellent connectivity to major tourists places.
Also Read: Love Italian Travel – Northern Italian February Attractions
If you planning your next leisure or business trip to London, then try the wonderful apartment hotels options in the city. These can be booked through a trusted website. The best Central London hotel accommodation options offered here are perfect for everyone and situated at the best locations within the city.
Perfect Location
London serviced apartments are located in some of the best areas in the city, including Hyde Park, Notting Hill, Mayfair, Kensington, Chelsea, and Knightsbridge. Booking your stay at these locations will allow travelers the convenience of underground transport and ease of access to major attractions in the city. Also, most of these apartment hotels in London at these locations have fashion shops and popular restaurants close to them.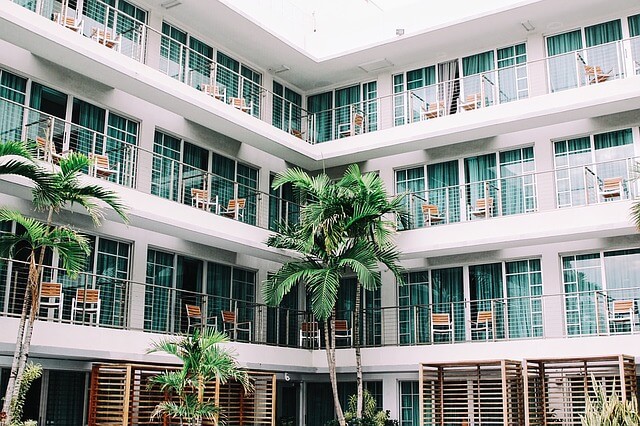 Ideal for Corporate Visitors
London apartments are perfect choice for those travelling on business. Their close proximity to the City financial district, make sure that you reach on time for your business meetings. Some of the best apartments lie within the City too, making your stay more relaxed and pleasurable. These serviced apartments are elegantly furnished to make your stay more comfortable. They feature essential facilities, such as spacious bedrooms, large living and dining spaces, internet connection, fax machines, cable TV, central heating, and much more. Some of the apartments provide you 24-hour security, car parking arrangements, and CCTVs too.
Family Travelers Make Merry Too
These serviced hotels in London are best for people travelling with their family, as they give you a feel of home away from your home. Everything from their living room to bedroom, bathroom, and kitchen, family guests will get an extra sense of luxury during their holidays.
Also Read: Business Hotels Near Popular Event Venues in London
A living room with cosy sofas, colour TV, DVD player, telephone, video recorder, car service, and laundry service ensure that you have plenty of fun time with your spouse and kids. The separate kitchen within each apartment is equipped with microwave, refrigerator, and cooking utensils. They also offer towel, linen, safe, daily maid service, and other basic amenities. The bathrooms here are facilitated with luxury toiletries, hair dryer, linen, shower, and towels.
And What About Backpackers
Individual travellers or backpackers will find it very easy to stay at these London apartments. They are cost-effective and charge far less than luxury hotels in London. These apartments have basic facilities and amenities like cleaning, laundry, and complimentary toiletries. They provide you the flexibility to relax, eat, and explore London on a limited budget.
The unique appeal and architectural style of apartment hotels London attract all sorts of travellers. Book a room at any of hot tub lodges in the UK and enjoy a memorable trip in the city.