Daily Living Aids are the often simple products that make life easier and safer for the elderly, the disabled and those who are recuperating from injury. 
But it's also true to say that Daily Living Aids are also applicable to any of us that struggle with certain tasks in the home or the garden or when we are travelling.
Most people start a search for an aid when they begin to see that part of their daily life is causing them problems. 
This could be simple tasks, like lifting a kettle that's full of water, or doing up buttons on a shirt or blouse, through to bending down to reaching for weeds in the garden.
In fact, there are probably hundreds of instances where Daily Living Aids can come into their own in the home or the garden to make life easier, and at the very least, a little more comfortable.
The good news is that these aids are often very low cost and therefore within the budget reach of most people.
Simple tools that can help the user across many tasks really do help in so many ways, saving time and energy, and greatly reducing the risk of injury, aches and strains, when it comes to physical activities.
The kitchen is an area of the home where Daily Living Aids are seen in action, and the reason for this is that so many tasks happen in the kitchen, as opposed for other areas of the home that are used for relaxation and gentler activities.
So the reason why Daily Living Aids are so important today, is that with more people being indoors during lockdown and their attention being focused a lot more on home based activities and hobbies, a greater need for products to help this increased home based activity has evolved.
One such product, and a welcome addition to any kitchen is the Multi Use Tin Opener has been designed to help out on that particular issue that creates difficulty for so many (not least the pesky ring-pulls snapping off!!) At just under £5 this is very useful addition to any kitchen.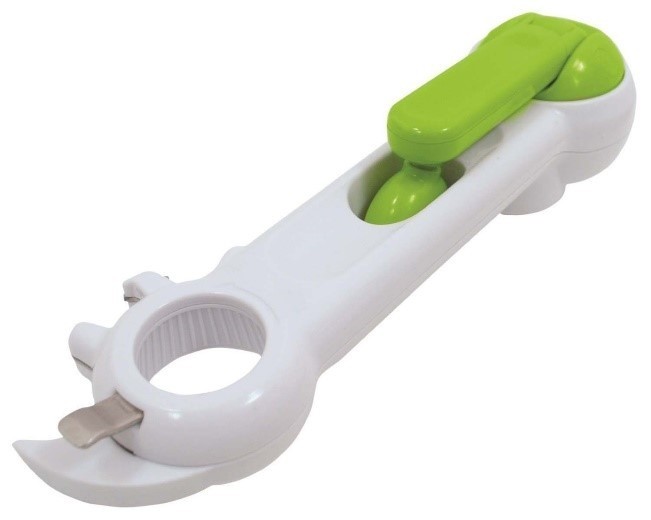 This tool enables you to easily open cans or tins with a ring pull, pressure sealed bottle caps, open tins, lift tin lids and open stubborn jar lids – so very useful to have around in the kitchen!
So, in answer to the question, why are Daily Living Aids so important? It's about their ability to make jobs in the kitchen and the home easier and less time consuming.
Using a normal kettle can create difficulties for many people, as just lifting and coordinating your grip can be hard, especially if the grip is weak and even the weight of an empty kettle can create problems. The innovative Uccello Kettle is a Combination Kettle with Tipper, which means that it does much of the job for you, in making pouring a hot drink easier whilst in the home. 
The Uccello Kettle has an effortless power-steering pour action. The weighted base of the Uccello Kettle swivels on a rotating axis to help pour hot water safely and steadily so it's a highly useful aid in the kitchen.
The Reading Sheet Magnifier is lightweight and features a 'soft-touch' frame to allow for easy positioning and comfort. Being very easy to use, you simply place the Reading Sheet Magnifier over the small text you're trying to read e.g. small print or maps and the 2x magnification will allow you to read the text without having to move your hand along the text.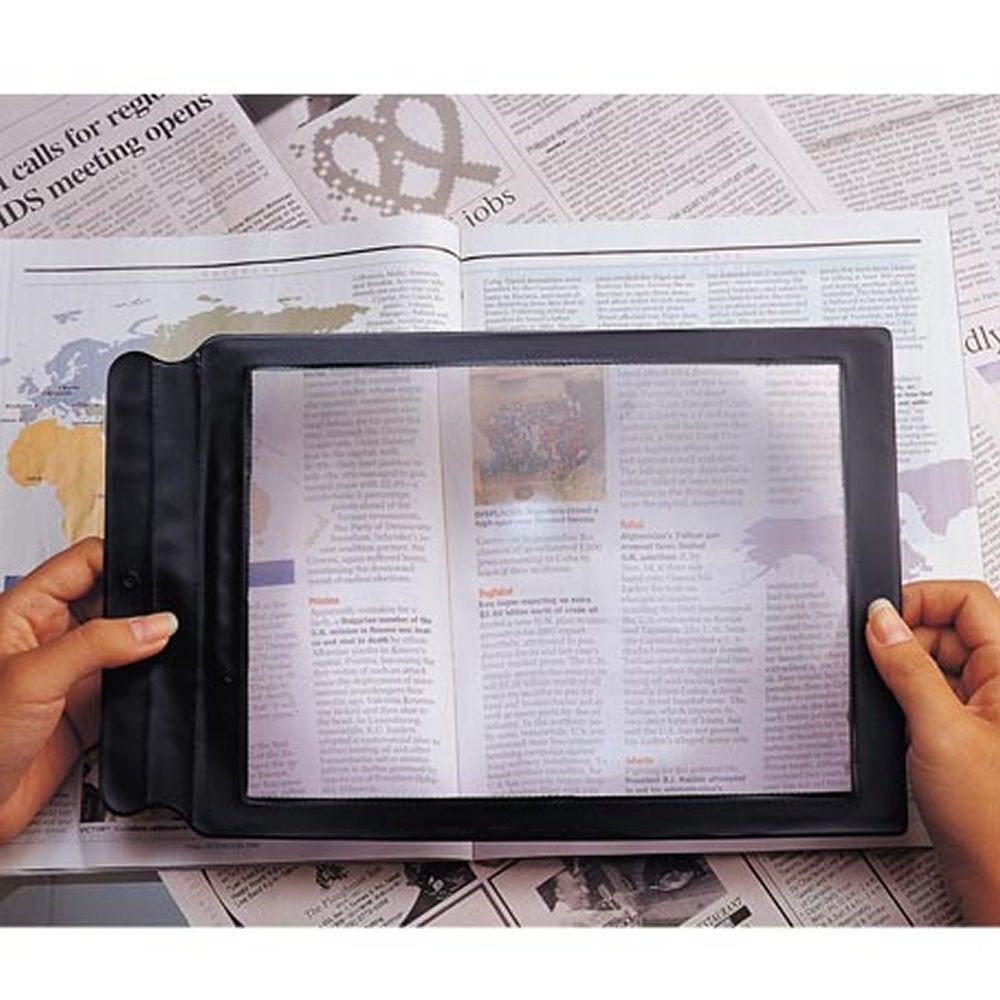 When not in use, the magnifier is compact and light enough, so you can easily store away, keeping it handy for next time you need it. This is a superb little aid, that the whole family will use to magnify things they need to be able to read.
Another very useful product, is the Folding 2-Step Stool this stool helps with reaching for higher areas in the home, or even outdoors or in the garage, both easier and safer. 
The 2-Step Stool has been designed to reduce the effort needed when stepping into a car, bath or doorway. For highest levels of safety, the 2-Step Stool has non-slip grips and both steps have a large platform.
This help to maximise user stability. The 2 step stool has a patented design, with an integral carry handle.
It makes this versatile stool highly portable, whilst its compact folded size makes it exceptionally easy to store.
Manufacturers are constantly evolving designs to make new products to solve ever wider mobility problems for more people, if you want to view more innovative ideas, for different parts of your home and garden, check out the category page here
Phil Ashforth is a staff writer for Mobility Smart, an online retailer of health, wellbeing and mobility equipment to help you recover from injury, recuperation and protection of joints and muscles when exercising or just helping you in normal daily life, you'll find their website here