Going to an event with caked on face of makeup is like a nightmare. Professional makeup tips if followed correctly can do wonders and make a big difference in your look. Make up done effortlessly will give you naturally flawless glow without much hassle with beauty products. The key is to remember; less is more!
One can actually leave their house feeling beautiful with just sunscreen, a tint of mascara and lip gloss. The most important thing is to keep your skin healthy and clean. It's like the more clean the canvas the more beautiful the painting. Hence it becomes easy to highlight your features easily if your skin is fresh and clean.
There is a lot to learn about professional makeup tips. The amount of time spend on each technique would differ from person to person. Do not fuss and make every moment spent in front of the mirror count! Most of the times, you would be in awe and surprise to see how these professional makeup tips work so quickly yet giving beautiful results. As a beginner the first question we have in mind is "How to do professional makeup" without much effort.
We keep hearing professional makeup, professional face makeup etc in the fashion world. But in reality do we need to stress so much to look flawless. 'No' is the answer. How to apply makeup professionally is the next question in mind. Just a few tips to understand and your good to go applying makeup like a pro.
1. Sunscreen: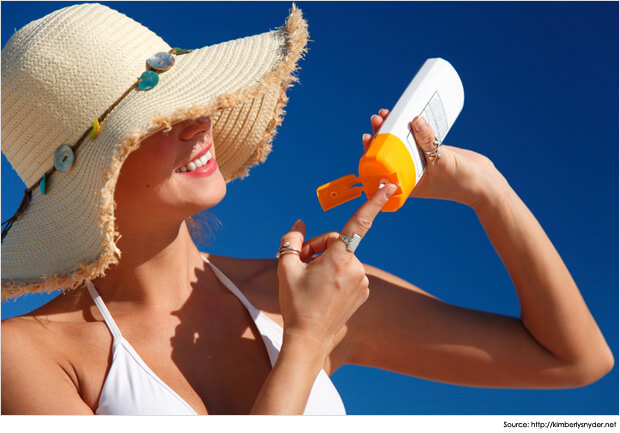 It is always a refreshing sight to see a dewy, fresh complexion which is sexy and youthful. Applying sunscreen is a must before going outdoors. Go for SPF 50 that gives extra protection from harmful ultraviolet rays. Nowadays, a multipurpose sunscreen is available in the market that acts as a BB cream and also provides the benefit of a sunscreen. Hence, you can give the foundation a miss. If you have a dry skin, apply moisturizer first and if you have an oily skin, wash your face with warm water and pat dry it.
2. Concealer: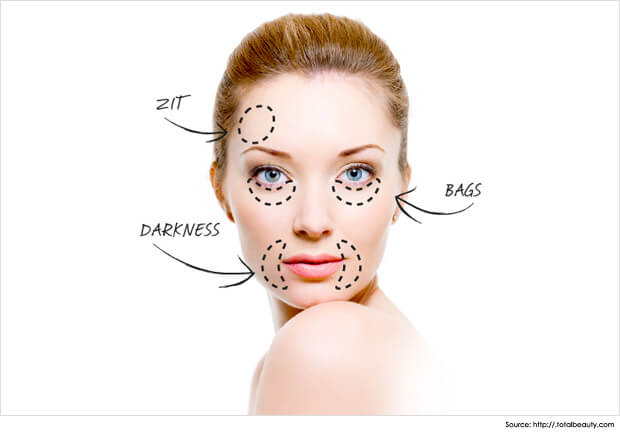 While applying concealer, remember to use your ring finger. Apply the concealer in an even manner under the eyes, along the nose and on the chin. Blend the concealer with your face by patting it throughout. Avoid rubbing your face. If possible use a brush to apply concealer as it works better than your finger and helps in smooth application.
3. Foundation:
Choose the foundation shade that compliments your skin. Do not give your jaw line a miss. Do not make the mistake of applying it all over the face. Use a sponge to apply a tint of foundation only where you have an uneven skin tone usually the T zone area i.e. along your nose. In winter, you need to apply it on your cheeks as well to avoid that ruddy look. Once you have applied it all over your face, use a tissue to wipe off your cheeks softly to give them a natural blush and avoid looking fake. And for a radiant glow, apply a highlighter before foundation.
4. Blush, Bronzer: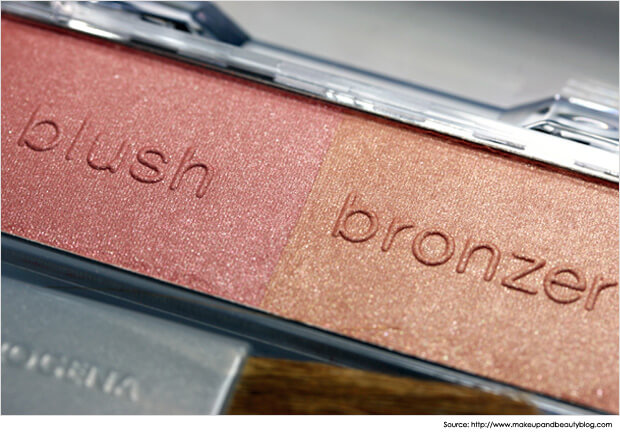 Blush can look horrendous if overdone. To avoid the clown face read these basic tips. First, choose the color of your blush based on the tone of your cheeks. Next, based on your skin type, choose powder if you have an oily or combo skin type and go for cream based blush if your skin is dry. Use a professional brush and look in the mirror giving your best smile. This helps in figuring out the apple of your cheeks. Apply the blush only on the apples of your cheek. Need a sun kissed look? Apply bronzer after the blush. But keep it away from the center of your face because too much application at the center of your face can make you look older.
5. Eyeliner: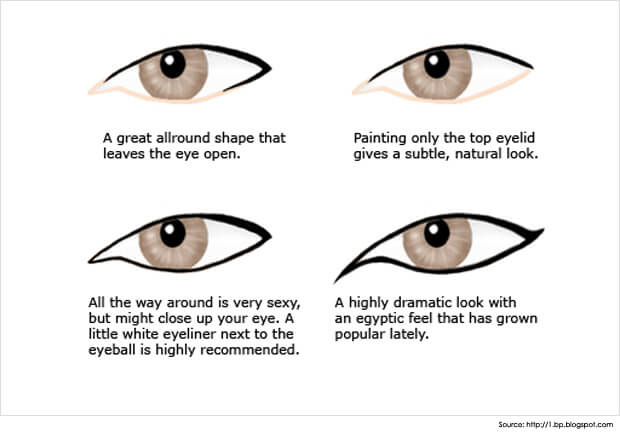 Knowing professional eye makeup tips is essential to accentuate the eyes as they speak volumes about your personality. Eyes give definition to your face. Once your face is ready, it's time to work on your eyes and make it worth looking for! Apply your eyeliner to the lids. Depending on the look, different technique of applying eye-liner can be opted. For a everyday eye makeup look, play around with your upper and lower lashes. One can choose from eyeliner pencil, liquid eyeliner or an eyeliner brush to line eyes. Use a pale beige or shimmery white liner to open up your eyes and brighten the eye area.
6. Eye shadow: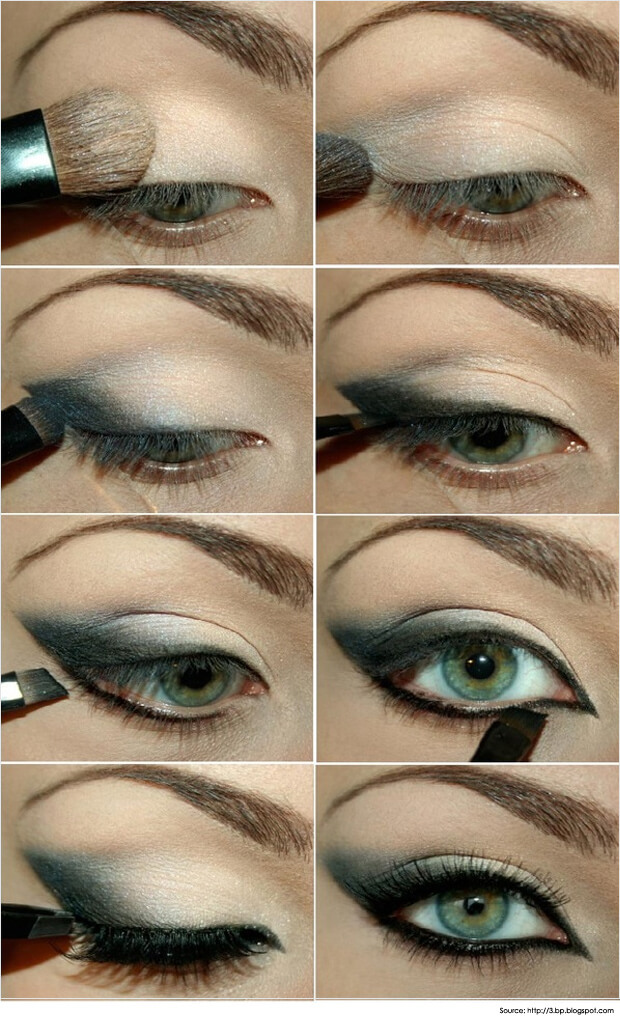 Master the skill of applying eye shadow like a professional eye makeup artist to look sensual always. Use an eye shadow primer, before applying eye shadow to avoid the melting of the shadow into your eyelids. You can even use a concealer in a pinch if you do not have an eye-shadow. For basic look, apply a neutral shade on the lid of the eye. And apply darker contouring shadow towards the crease. Blend all nicely to make it look ravishing and natural. Go for lighter colors first, followed by darker shades.
7. Curl those lashes with Mascara: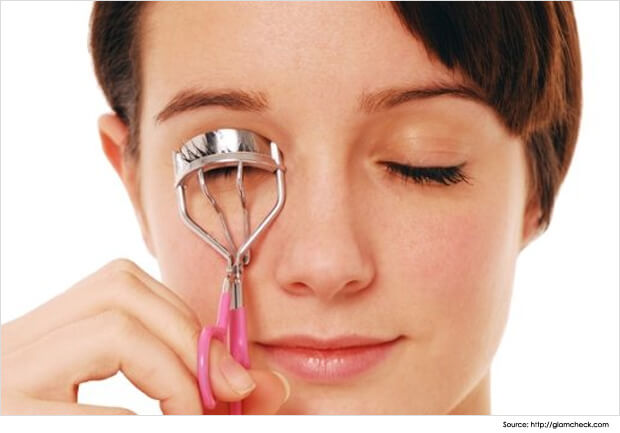 First curl your eye lashes with an eyelash curler to give them a dramatic look. Move the curler upwards towards the eyelashes for the perfect curl. Then apply the mascara from the roots of your lashed towards the ends. You can use a plastic spoon or a soft tissue by placing it below your lower lasher to avoid getting black stain on your skin while applying mascara.
8. Lip Wonder: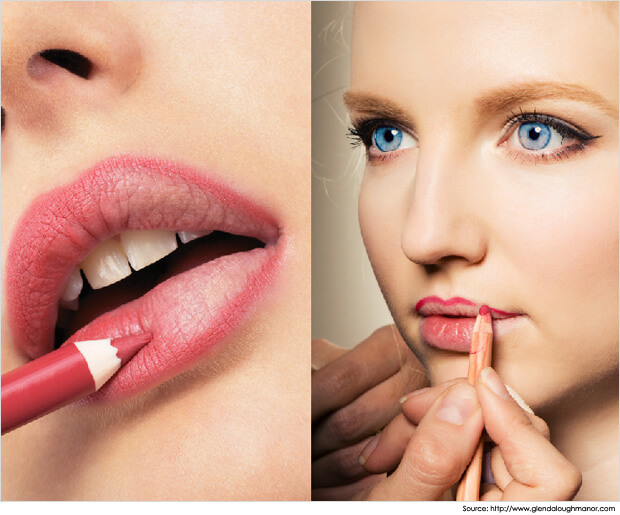 Let your lips do the talking! A professional makeup will highlight your lips depending on the makeup done on your face. Always choose the right treatment for your lips depending on the occasion. Apply a lip liner to give a better shape to your lip and fill it with gloss or a lip balm. For a fuller look, you could use a lip liner first and then fill it with lipstick. For a natural look go for glossy nude lip gloss or a balm. Try to co-ordinate the colour of your lips with your cheeks to give them a natural look.
9. Glam up those Brows: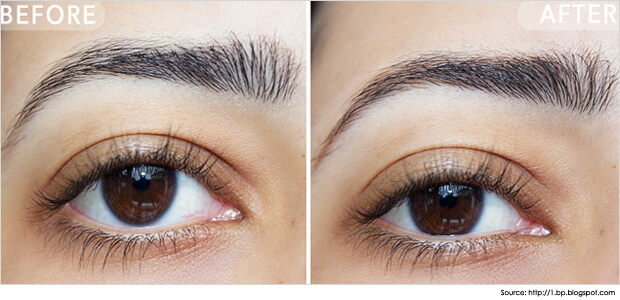 Give your eyebrow a bold look and grab eye-balls on your face. You can use a brush or a clean mascara wand to brush up your brows and see how they lay naturally. According to the shape of your face get your eyebrows threading at a salon and then you can start with shaping the brow using a waxy brow pencil. Use the thinner side of the pencil and fill the brow using short strokes that give an illusion of actual hair. To add brightness and lift, blend it with a shimmery highlighter below the brow bone.
10. Whiten your Teeth:
Want to flaunt a sparkling white smile and at the same time go easy on your pocket? The red lip stain is here to the rescue! Use a red lip stain on your gum line that makes your teeth look whiter instantly. This is an easy professional makeup tip to save on your time and budget.
Golden Rules for the Perfect Look:-
Invest some money to buy professional tools for your makeup. They are an equally essential as much as your makeup-tips.
Identify the uneven skin tone area and then learn to conceal them. With uneven skin tone, we mean the dark spots, unwanted zits, reddish T zone area and the scary dark circles.
Know your face shape and learn the art of contouring. For e.g. If you have a round face and want it to look oval go for a darker shade when applying a bronze. Apply it alongside your face, on your temples, chin and the apple of your cheeks.
Mix primer with your foundation to retain its full coverage without looking caked on.
Learn the right way to apply eyeliner. Start from the inner corner of your lid to the center and then start from the outside and work until you join the existing eyeliner.
Desiring fuller lips? Go for lighter colours as light colours reflect light and helps in making the lips appear fuller. Darker colours make your lip look thinner.
The entire process becomes easy and fun when you get the insights on how a professional makeup is done, with absolutely no sweat involved. However, if you are a fresher at this a tint of mascara and lip gloss is enough to start off for an everyday look. Work on the other products and skills one at a time. Try and experiment as per skin type and work until you get a hang of it and know what works best for your skin.