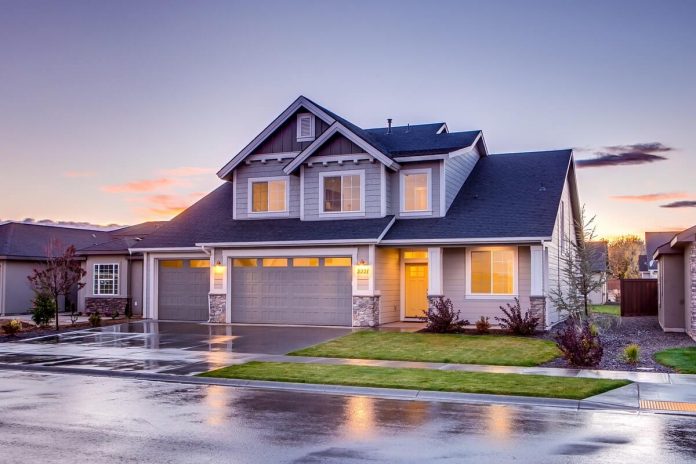 You must have come across some lavish and breath-taking houses, ready for sale. Feel free to bug some of the real estate agents and conduct a survey of these houses. Usually, there's always something or the other missing. Some of them don't have basements, servant quarters, enough rooms, while others fail to impress you with a luxury touch of swimming pools, spa rooms, etc.
Thus, the best choice is to build a home, keeping in mind all the things you want. Indeed, the entire construction process is complex and demanding, but when you catch a glimpse of your home for the first time, it's all worth it. So, if you don't know where to begin, take a look at these tips on how to build a home that suits your requirements.
1.  Plan Beforehand
Everyone has a different set of requirements. You might want 4 bedrooms while other people are good with 2 bedrooms only. Hence, start determining your needs and requirements for the house. Begin by selecting a location. Do you want your home near your workplace, friends, family, or at a posh area?
Also Read: 5 Steps To Designing Your Dream Home
After this, decide what you need. If you have a huge family, then requirements would be different too. You have to get more rooms, a spacious living area, and enough outdoor space too. Similarly, with a small family, a one-story house would also do the job.
Coming to the fancy needs, you might want to have a basement, swimming pool, theatre room, reading space, etc. You have to plan beforehand for everything because the construction would only begin after the approval of the house map. Thus, to manage time properly, effective planning is crucial. Unlike the last-minute changes, prior planning shuts doors for all mistakes and errors.
2.  Appoint an Excellent Builder
You might have a hundred requirements, but there's no other person than the builder who would be accommodating you. Hence, selecting a builder becomes crucial. You have to fork over the contract to someone who's not just a professional but knows how to accommodate clients. Above anything else, he should be a good listener; only then, he would stand by your requirements.
So, how to hunt for reputable builders? There's no point in judging builders on what they have to say because their work should speak for themselves. You can look out for residential builders Sydney or any other big names. Feel free to ask your friends and family members if they know any reliable builders.
Check out the past work to identify whether the builder has any experience of the style and design of the home you want. Above all, negotiate to determine whether your budget is giving a green signal for hiring a particular builder or not.
3.  Personalize your Design
Build a home gives you the benefit of selecting the design. You get to choose your own design but obviously, with the help of an architect. Your enthusiasm might let you draw a rough sketch of the house; you still have to get it approved by an architect. After all, there are several demands of the law.
Instead of coming with another design, if your sketch is good enough, the architect would just furnish it and get it approved. If you're letting the architect map the design, then pass down all the relevant details and personal requirements. Feel free to make additions or exclusions. After all, it's your house, and you have every right to do so.
4.  Spare Your Budget
No matter how big of a budget you have, it's never enough. Something or the other might happen that would dig holes in your pockets. Therefore, you can work on two things. Firstly, allocate the budget to every head and stick to it, but if this doesn't work, you have to go with the second option. Spare some budget by keeping extra reserves.
You must have conveyed all your requirements to the builder, but there are high chances that, in the end, it would cost you some extra bucks. For instance – you might want to have two entrances the house; this is taken into consideration at the time of building the house. There are high chances of the builder, not including the cost of the second door, at the time of buying doors for the entire home.
Thus, spare some bucks because you never know what sort of expense turns up the next moment.
5.  Give Clear-Cut Instructions
You're not building a standard home;instead, it's the one that suits your requirements. Therefore, it is something that the entire team should know. So, you have to make this possible by giving some clear-cut instructions regarding your requirements.
Also Read: Choose Your Window Furnishing From These Options
Inform them about every single detail. For instance, – Some people are allergic to the smell of paint. Hence, they opt from the one with minimal scent. Likewise, open up about where you want the lights, how many power spots you need, the size and style of rooms, details about walk-in wardrobes. Some simple instructions with extra information can never go wrong.
Similarly, you have to give other instructions about all do's and don't in the house. If you fail to infuse all of this in the mind of workers, they'll continue working as per their standard procedures.
6.  Establish Healthy Communication
Explaining and instructing the workers is not enough;instead,you have to keep a vigilant eye on them at all times. This ensures everything is up to the mark, shutting doors for mistakes and errors. However, instead of relying entirely on your team, you have to take hold of the situation yourself, getting involved by actively communicating with the workers.
How do you communicate with the workers? Either you can benefit from the technology by introducing some construction management software, or you can visit the construction site regularly. It can help you witness and get notified of all the on-going operations. It allows you to instantly fix up for errors and pass down instructions to the workers.
Don't worry if you don't have enough time for site visits; you can keep up with the procedures from regular calls too. Besides, try removing the communication gap. The workers shouldn't hesitate to bug you for even a minor inconvenience.
Wrapping Up
What's the point in investing so much money into a house that doesn't even suit your requirements? Though extra requirements might cost you some extra bucks, it's better than renovations and unnecessary adjustments. So, if you're thinking of building your own home. Take a look at the tips mentioned above on how to build a home that suits your requirements.