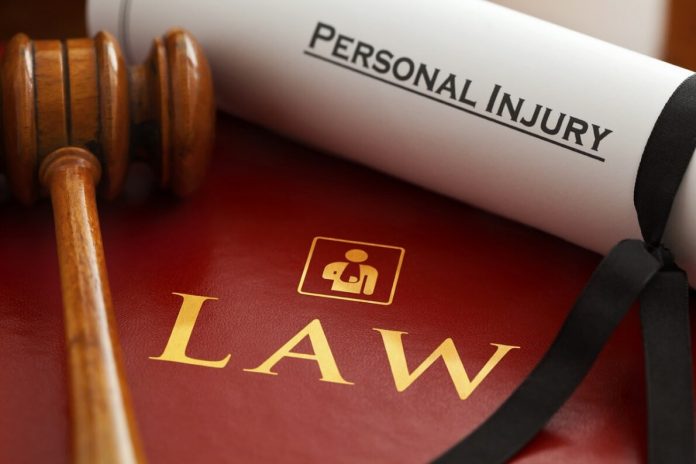 If you suffer an accident in the workplace, it's not just your career that can take a hit. Your home life is also susceptible to the impact, and so many things can change in an instant. This in turn can have an effect not only on your physical health, but your mental health too. Between family life, financial concerns, and concerns over your independence moving forward, a life-changing work accident is traumatic in every sense of the word.
There's nothing that can change that, but there are things you can do to process the event as best as possible. Here with accident at work solicitors True Solicitors, we aim to highlight the potential processes you may need to consider taking after a life-changing injury.
Deciding To Stay Within The Same Career
Whether or not you are able to do the same job role as before the accident, you may decide to stay in the same field of work. Take Sean Harding for example. He recounted his story to Perennial, in which an accident at work left him paralysed. A fractured neck, broken back, and damaged spinal cord were the result of an impact sustained while Sean was working on dismantling a tree. It turned his life upside down – he couldn't even return home, as it was not equipped for a wheelchair user. His passion for working with trees remained, and although he could not return to working as a tree surgeon, Sean still works with trees as a consultant, photographer, and campaigner for the protection of ancient trees.
Deciding Whether Or Not To Return To Work
Even though the physical wounds may have healed, you may need longer to recover on all levels. No matter the scale of your accident. You may very well have some mental processing to do before you can truly heal. AfterTrauma.org notes that returning to work can often be the first major challenge after recovery, as the demanding environment and poor understanding of traumatic injuries can lead many to feel that they cannot cope.
If you do decide to head back to work, ensure you monitor your levels of fatigue. This isn't just to do with accommodating for your injury, but for the sheer fact you may not have been at work for some time. Let yourself have the time you need to ease back into it. Speaking to your employer and keeping them up to date with how you're getting on is very useful. Even before your planned return, as it allows your employer to make any necessary adjustments to your work-space.
You should also seek your GP's advice before returning to work in any capacity.
Also Read: A step-by-step guide to understanding your own pain before visiting your GP
Exploring New Career Options
The case may be that your previous career is simply not accessible to you anymore. Depending on your injuries and your job, it may not be feasible even with necessary adjustments. Or, as an accident at work has occurred. You may have no desire to return to the same place of work. In this instance, you may choose to pursue a different role within the same sector, as outlined previously.
Of course, you may decide to look at new career options. Phil, who survived a collision with a 25-tonne truck, had worked as a children's therapist before the accident left him with multiple severe injuries, including an amputated leg. It took many years of rehabilitation, but Phil defied all odds and not only learnt to walk again, he learnt to run again too.
Phil turned to writing and creativity as an outlet and as part of his recovery process. His poetry, written without the original intent to publish, received glowing reviews. When he eventually collected them into an e-book, then to paperback. Now, Phil has his own business, and he is a professional facilitator, coach, tutor, and writer. While he could not return to his original career. The skills and experience no doubt found a home in his newly forged career.
Also Read: Make a change: is your lifestyle a financial burden?
If you're currently in the rehabilitation stage of recovery, you may find creative paths to be beneficial. From writing to art, crafts to animation, there are many different avenues to explore. For example, you may find it therapeutic to make hand-crafted necklaces and bracelets. If so, perhaps you could look to sell them on online stores such as Etsy?