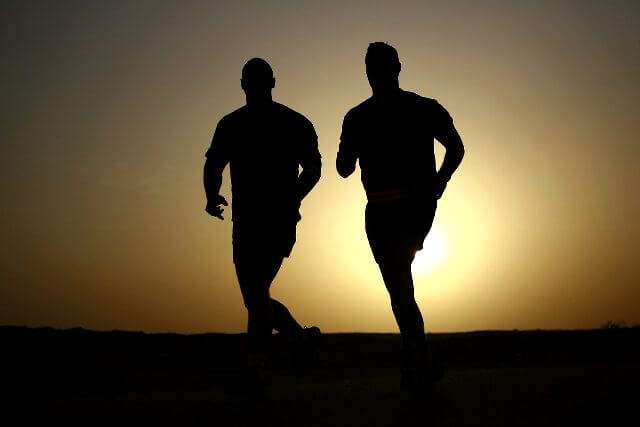 How you define success is completely your own choice! One can define a life of success when they achieve a great career while for someone else a successful life must be the one where they live happily without family discords. While definition of success is a personal choice, to attain success we need to work really hard. In this article we will share the secrets of success with you. These secrets will help you in organizing your life in such a way that you can lead your journey towards success.
1. Start your day with physical exercise:
First mantra in our secrets of success is that- you must start your day with any form of exercise. It can be yoga, walking, running or jogging, stretching workouts, dance etc. You can adopt the form of exercise as per your choice. The aim of these workouts is to get into sweating and generating physical energy in the body. Physical exercises help us in cleaning our digestive system and refreshing our brain. Workouts are best way to beat the stress and depression too. Therefore, when we do exercises we beat the stress hormones and generate happy and active hormones that help us in tuning our lives for better.
2. Schedule your time:
When you wake up in the morning and post workout- you need some 10-15 minutes to schedule your time for the whole day. You can utilise the time of travelling to your workplace or some leisure 15 minutes while having your morning drink. If you keep the things organised well in advance- you will not have to worry about the tasks that are pending and how you are going to complete them. it happens with most of us that we spend first of the whole day worrying about unfinished tasks until they are done at the end of the day. Scheduling our time helps us in being imaginative and giving proper time to our relationships too without any guilt.
Also Read: Impact of COVID-19 on Real Estate Market and Companies
3. Work hard and smarter:
Many people do hard work in our circle- some people spend their whole day managing the household stuff while others keep on running around the people at their firms. The key to success is that one should work hard but in a smart way. You should look around for the people who are willing to help out in your work. You must not be hesitant to ask for help as and when needed. Try to exceed your daily targets through smart work. It will not only help in getting appreciation from the employers but you will also feel motivated from within.
4. Try to learn a new skill:
One of the earnest secrets of life of the successful people is that they spend quality time of their day in acquiring new learning. If we look around there are hardly any people who spend time in learning something new every day. While if you try to grab some knowledge every day- you are preparing yourself each day for success which is a good habit. Therefore, schedule 1 hour of the day for yourself to learn a new skill or give into a hobby that you love. It will be a great exercise to get your brain engaged and sharp.