Are you hosting Christmas at home this year? Having all your family and friends over for the festive period can be stressful, but getting your home ready for their arrival will help you to relax.
Also Read: 5 Steps To Designing Your Dream Home
Spare yourself from a last-minute holiday scramble and enjoy more time joining in with the celebrations by following these Christmas preparation tips…
Finish any DIY jobs
You might be happy to ignore a dripping tap or a squeaky door throughout the year, but with guests staying for Christmas, now is the time to get fixing! Have a quick look around the house and make a note of any little DIY jobs that need doing. Then tick them off one by one, whenever you get the chance.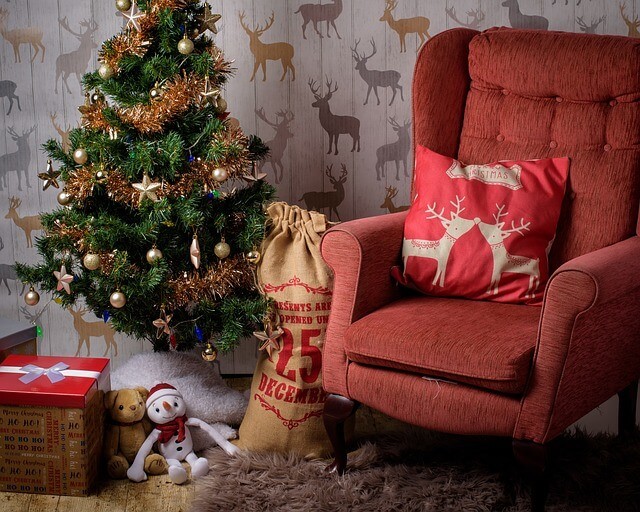 Tidy up outside
With guests arriving shortly, you will want to give them a warm welcome when they enter your home. Spruce up your entrance area by giving your porch a clean and sweeping away any cobwebs or fallen leaves. Pull out any weeds from along your front path and hang a festive wreath on your door. If you want to really give your home that wow factor, you could get out your ladder and hang up some Christmas lights too!
De-clutter
Now is the time to tidy up your home and de-clutter each room, especially the rooms where your guests will be staying. You can effectively organise your home quickly with just a few new storage options. If you have a small space, shelving is a great option. You can buy pre-made shelves or make your own out of timber of MDF. Putting up shelves offers a new space for books, odds and ends, and even picture frames without giving up any floor space. You can even replace some furniture using intelligent shelving – for example, if you don't have space for a dressing table a floating shelf with a mirror on top can work just as well!
Also Read: 10 Christmas Decor Trends for 2019
Get organised
Finally, if you are expecting visitors over the festive season then it is important to get organised as early as possible. Check your kitchen cupboards for all the essentials and ensure you have enough glasses, plates and cutlery for all of your guests. It is also important to check if you need extra bedding or seating. If you do, but you don't want the expense of buying new, ask your guests to bring some with them.