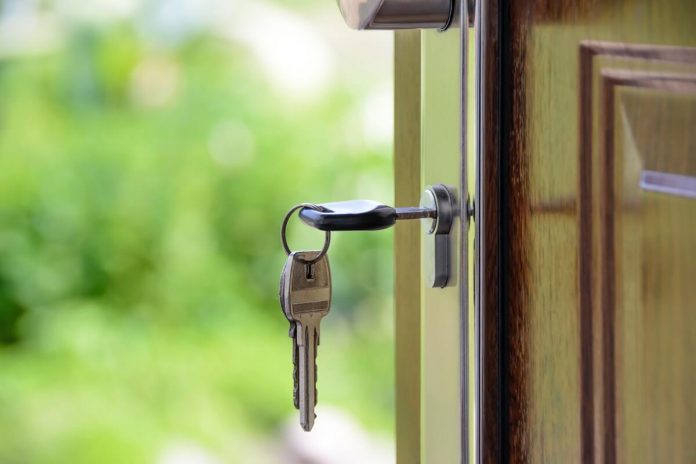 Do you always find yourself thinking about ways that you can secure your home, to keep yourself and your family safe? Home security is a growing market, and with new and improved technologies, more and more individuals are becoming interested. In this article, we are going to explore seven great ways that can provide you with extra security to protect your home.
Outdoor Cameras:
If you want to monitor who is coming to your door throughout the day and night, then purchasing an outdoor camera is the way to go. These can connect to your smartphone, so you can view in live time what is happening in your home. These are also great if your neighborhood has a problem with porch pirates, and you can keep an eye on your children to make sure they get home on time. Outdoor surveillance cameras can also help deter criminal activity, as most criminals don't want to be caught on camera.
Motion Sensor Lights:
Want a product that can make an unwanted guest skedaddle? Try installing motion sensor lights around your yard and property. Not only are they great for when you arrive home in the middle of the night, but they also prevent falls and deter burglars away from your household. Motion sensor lights can even help decrease your power bill, as they automatically turn off after a certain amount of time, and can also come solar-powered.
Smart Locks:
A smart lock works by linking to your smartphone so that you can have control of it through a specific application. From your phone, you can lock and unlock your door, and see who has accessed it throughout the day. This opens up a world of convenience, and you'll never be worried about forgetting to lock your door again.
Combination Lock Box:
If you have a hidden key outside, it's best to keep it somewhere safe to prevent it from accidentally falling into the wrong hands. A great way to protect your spare key is to install a combination lockbox near your door. These work by opening with a code that you can choose yourself. This way, only those that have the combination can access the spare key. They also come in a range of styles and designs, and can even be made to look less visible.
Hidden Safes:
On top of protecting your family, you'll also want to protect any valuable goods that you have in your home in case of an emergency or break-in. Safes are sturdy and generally fireproof and come in a variety of sizes and designs so that you can be sure your family heirlooms and personal effects are safe.
A Family Pet:
Although technology and gadgets are popular, one of the best ways to protect your family from intruders is the use of man's best friend. Adopting a dog is a great way to be aware of any prowling visitors, as they have incredibly heightened senses, and will hear things that we can't even process. Dogs are also very loyal to their owners, and if trained properly, can be a great asset to the family.
Privacy Window Film:
Big open windows are perfect for letting in natural light; however, they aren't so great in keeping your privacy. Many individuals have reported seeing prying eyes through their windows, but a simple fix to this is to install a privacy window film. Window films are designed not only to protect your privacy but also take away harmful UV rays without sacrificing any light.
And there you have it! We've just taken a look at seven great products that you can use to secure your home and protect your family. Still, want to learn about more protection? Have a look at some of the home security systems that are out on the market, and you'll undoubtedly find something to take your home to maximum security. Always remember to do your research and make sure that all products are installed professionally and correctly.