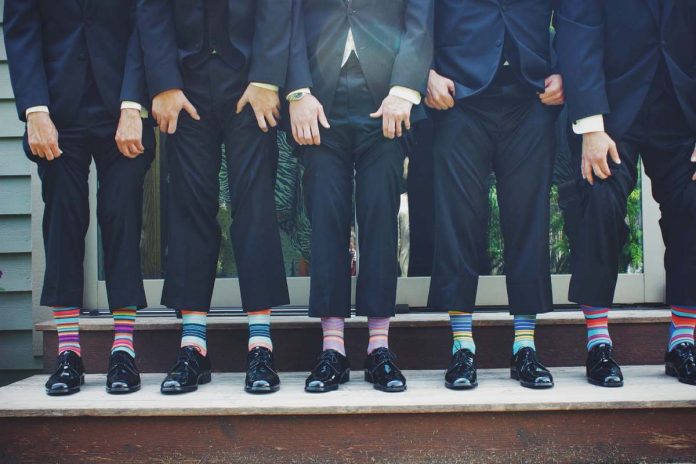 Are you trying hard to make a stylish impression wherever you go? Do not worry; here are the latest trendy styling tips for you to look smart and suave this holiday season.
#1. WATCH YOUR LOOK
Watches have always been and still are a fashionable accessory. While some look toward using their smartphone for their timepiece needs, most men own more than one watch. Whether a designer watch like this Bulova watch or a vintage style, My Gift Stop has set. And the best part you do not have to splurge to get a luxury timepiece. They offer tons of designer brand watches at incredible prices and make your last-minute shopping experience easy. And with the holiday season right around the corner, there has never been a better time to add a new watch your collection.
#2 DENIMS
In case you are already tired of wearing torn and rugged jeans and now wish to go for something better, clean denim would be the right choice. You should opt for fitted jeans in a dark color. Fitted T-shirts go well with them and would make you feel comfortable and relaxed. Once you wear a coat over this, you would be in the right business casual style. Denims do not have to be neat, clean, and tidy. You have to appear like some survivor and rough terrain trader wearing the ripped-up jeans and knees roughened up. The distressed jeans would define your style.
Also Read: 10 Christmas Decor Trends for 2019
#3. BLAZERS IN BLIZZARDS
Put on a blazer over almost anything during the coming winter. You should try to have these in basic colors such as black, brown, olive green, grey, and navy blue in the wardrobe and top these with contrasting and matching separates to enhance your look for the evening.
#4. WRINKLE FREE
You should keep your skin hydrated with moisturizer to prevent wrinkles. This will be of major help in minimizing the fine lines. But it needs to be remembered that all the moisturizers will not protect you from smoke, sun exposure, and sugar. Sugar has a distressing effect on the skin. It can turn a vigorous and strong form of the collagen into a weaker and delicate form by the process called glycation. This makes the skin prone to wrinkling and sagging. Replacing processed sugar with brown sugar will be useful.
#5. WATCH YOUR FRAGRANCE
It is best to apply deodorant or cologne on the chest so that the fragrance remains trapped between clothes and the skin. This way, it will stay for a longer time and certainly works better than applying on the wrist.
#6. AVOID OVERDRESSING
While some tend to overdress during the holidays, you should always know where and with whom you would be hanging out. You should avoid shabby casuals and dress slightly stylish. The casuals do not present your proper picture. So, bring out your formals and dress up appropriately. It is high time you try to dress like a man so that you are treated like one. It is worth adding little glam to the style this holiday season.
Also Read: If You Love Sport, Travel To Melbourne
#7. MAKE IT STAY
Suits and shirts get a longer life span by collar stays, and these should be kept handy. A withering collar ruins a suit.
#8. GO BRIGHT
Boring and dull colors are not the only option for men's fashion. You should add some prints, color, and patterns to be ready for the weekend outings and get some cool stuff at My Gift Stop. They can help you with any last-minute deals.
#9. BEST FOOT FORWARD
Brogues remain suitable for office fashion, and thick soles provide a modern edge. These go well with a suit or pair of jeans.