When planning educational school tours, it's useful to understand the culture of a country especially where traditions are so different. Perhaps your tutors will tell you it's in the architectural curve of the buildings. Your parents may advise you to look closely at the subtle use of shades and colours of various artistic masterpieces.
That's all very useful but to understand a country's culture in its entirety it is often reflected in their customs, traditions and festivities in spanish.
Also Read: 10 Amazing Travel Destinations You Need to Experience
The festival in spanish, for example, have numerous cultural festivals and if you're considering planning your next school tours to Spain then bear in mind the following before you start to create your itinerary.
Bonfires of St. John
For five days in June every year, bonfires light up the Spanish sky as 86 women and 86 young girls are elected as 'beauties of the bonfires'. As the nominated 'beauties' parade as Queen, children take it turns to run through the fires. Sounds like a safety hazard to me!
El Colacho, Castrillo de Mercia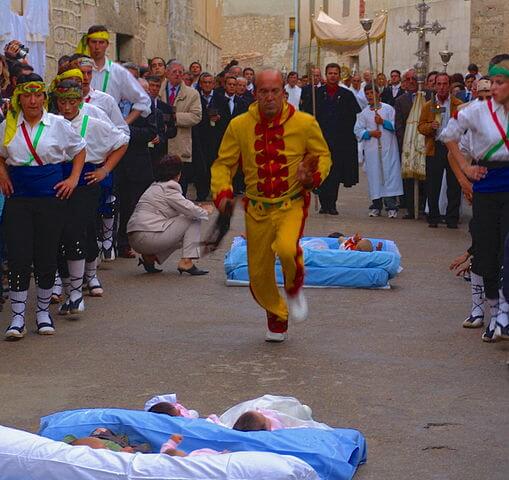 El Colacho is the baby jumping festival. Yes you did read that right. This unusual Spanish tradition dates back to 1620 where babies born in the previous year are laid on mattresses in the middle of a street. As they lie there men dressed as the devil jump over them. The purpose of the festival is to protect the babies from evil spirits.
Fiesta de Santa Marta de Ribarterne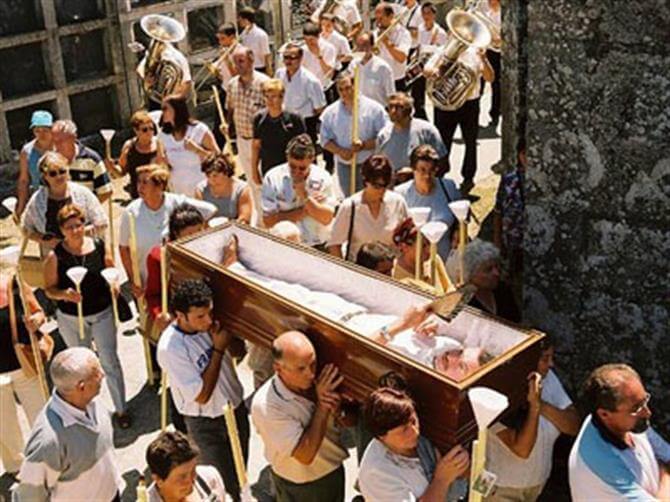 This can only be described as a festival in celebration of the near death experience. This annual event taking place in Las Nieves is especially for people who have experienced such a thing in the previous year. After celebrating mass in honour of their survival, the survivors form a procession to the town's church. All very straightforward you might think, with just a slight twist. The survivors travel in coffins.
Also Read: Amazing Travel Destinations in Europe
Tomato Throwing Festival Spain (La Tomatina) 
Well we found a few contemporary music festivals and a few classical ones too but no sign of anything resembling a marching band show. Instead, we've brought you La Tomatina (tomato festival spain) which attracts around the same amount of people. No list of Spanish festivals would be complete without it.
La Tomatina is the phenomenon of the tomato throwing festival. For just one hour on the last Wednesday of August every year, the village of Bunyol swells from a few hundred residents to around 30,000 as tourists from all over the world line up to throw tomatoes at each other. After the manic hour, the street is full of tomato-tinted residents and tourists. It's then down to the firemen to hose down the streets, returning the village to a pristine state and its normal gentle rhythms of life until next time.
Running of the Nudes
This festival is exactly as its title suggests but it's all in a good cause. In protest at the Spanish Running of the Bulls festival, the animal welfare people PETA organize this alternative in protest. Thankfully it takes place in the summer and participants are allowed to wear horns and scarves.
Travel broadens the mind and a school tour to Spain and participation in any of its spanish fork festival of lights would certainly extend the broadest mind! All cultures have their own unique way of expressing their personality. Across Europe you'll find a range of unusual festivals but perhaps not quite as quirky as the Spanish. And we'll still keep looking for that marching band show.