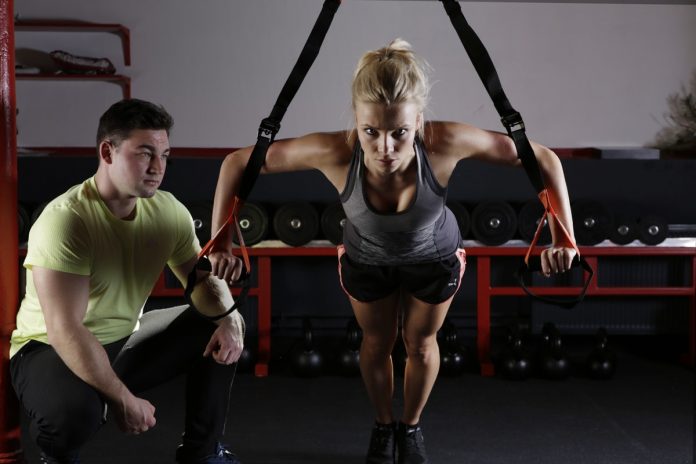 Considering making a career in the fitness industry? Well, becoming a personal trainer can be extremely rewarding. It not only lets you be your boss and choose your hours to work, but it also helps you make a difference in other people's lives. The feeling of satisfaction, knowing you are a source of motivation in other's life, is priceless. But, the question arises: Where to start?
To become an accredited personal trainer, you need a personal trainer certification. These certificates include:
· Certificate III in Fitness; and
· Certificate IV in Fitness
The Certificate III in Fitness is done before the certificate IV in Fitness. Once you complete both of the certificates above, you are all set to enter the fitness industry as a qualified personal trainer or gym instructor.
Why Is Certification Compulsory?
To help clients achieve their goals, it is important to design effective and safe fitness programs. To do so, being certified is imperative. Like most industries, the fitness industry continues to advance rapidly. And, in this era of globalization, people become more aware of the importance of fitness in their lives. Thus, individuals from all kinds of background are more inclined towards going to the gym. This not only improves their overall health, but they are also able to function well in their daily life.
Also Read: 4 Stupid Things You Do to Lose Weight
The CDC also recommends regular exercise. It is considered one of the most important interventions for reducing the incidence of chronic illnesses, improving health and ensuring a long, happy life. This is why fitness instructors and trainers are expected to have faster job growth outlook in the United States, according to the Bureau of Labor Statistics Occupational Outlook Handbook. The demand is even higher in other countries around the world.
Even in Australia, the demand for personal fitness training has been increased by increasing health consciousness and fitness and weight-loss regimes. The high obesity rates of the country are expected to contribute to industry growth over the period. Many overweight or obese individuals prefer personal training to gym memberships.
Why? Because these services are known to be more results-oriented. The obesity rates, which were already high in Australia, have increased further over the past five years.
Certification Gives You Credibility
With the popularity of social media, there are tons of fad diets, fitness programs and weight-loss regimes online today. But, what works for him does not necessarily work for you, too. Every individual has a different fitness goal and health needs.
Hence, they need a tailored fitness plan that is specifically for them. Their medical history, BMI, daily routine, overall health and other factors are necessary to take into account before starting a program. And there is the need for a certified training arises.
The courses provide you with all the knowledge you require to craft a safe and personalized plan. There are currently no licensing requirements for working as a personal trainer. That means anyone can claim to be a fitness professional and offer their services. Fitness professionals, however, are an essential part of the allied health industry.
So, how would they know if they are hiring or following (on social media) a genuinely qualified professional? The answer is an accredited certification.
Here are some of the areas Certified Personal Trainers get expertise in:
· Human movement science
· Nutrition best practices
· Client interaction
· Fitness assessments
· Professional development
· Basic exercises science
· The Optimum Performance Training model
· Speed, quickness training and agility
Roles and Responsibilities of a Personal Trainer
They have responsibilities towards maintaining the scope of their practice and within the confines of their certification. Other tasks and duties include:
· Working with clients to determine their fitness goals like cardiovascular health, flexibility, weight loss, and strength
· Provide basic nutrition advice
· Developing and executing a fitness, health and workout plan
· Assessing their current level of strength, endurance, fitness, body composition, and weight.
Scope of Practice for Personal Trainers
· An ability to craft and implement a tailored individual as well as group fitness programs safely and effectively.
· I am having a working knowledge of human anatomy and the concepts of basic nutrition, functional exercise, and fundamental principles of exercise science.
· Having an understanding of the necessity and significance is assessment and screening
· Expertise in conducting these evaluations proficiently.
· A strong will to help clients reach their fitness and health goals through proper flexibility, resistance, and cardiovascular exercise regime.
· A dedication to maintaining client confidentiality, personal integrity as well as professional standards
· Capacity to stimulate others in an uplifting way towards improving their overall health
· Committing to self-awareness, personal growth, continuous learning and self-improvement with regards to mental capacity and personal fitness and health.
Choosing Who To Study With
When it comes to deciding where to do your certification, you have multiple options. And, since online courses are becoming quite popular in every field, personal training certification is no different. You have the opportunity to choose either face to face or online learning. But, make sure the provider you select is full of all the resources you need to acquire your qualifications.
It is not important for the person to have an extraordinary built. A person with good technique can prove to be a good choice for you. Attitude and behavior is the most important parameter.
Also Read: 10 Best Ways to Tighten Loose Belly Skin
When choosing a provider, it is also essential to check their experience in the industry. Visit their social media handles to know more about them. And remember, the cost of the course does not define its quality. Inexpensive doesn't necessarily mean it will be a valuable course. And, expensive doesn't always mean that it will be remarkable.
Therefore, it is essential to consider more than just the cost when choosing where to study. Have a good conversation with every personal training certificate provider you are looking into. Make a list of questions you want to be answered before asking them. These little considerations are an important step towards finding the right training provider for you.
To Sum Up
If fitness is your passion, but that passion for working with the certifications mentioned above. These certifications help you get into the profession you love by qualifying your skills first. The certification, indeed, ascertains potential clients and employers you need as a personal trainer.
It is a job that starts with love and motivation for all the things related to fitness and health. But, there is more to this job than just running a treadmill. Hence, support your journey of a personal trainer with resources and certification that help. Enjoy your passion and help others make a difference in their lives.