Moving is a daunting task. Having to pack up all your belongings, hiring house removals, getting boxes, making sure nothing breaks or gets misplaced, etc. is very tedious and time-consuming. Not to mention the costs and expenses that comes along with moving. Being aware of the average cost of your house moving services, which you hire to move your belongings from one house to another, is a good starting point. When you know how much is going into the pocket of the moving company, you can become more aware of the extra expenses.
Also Read: 12 Things That We Have Implemented in Our Household
1. The Actual Moving Cost
On average, the removal costs are anywhere from £300 pounds to £900. The main thing to remember is that, the bigger the house, the more will be the moving cost, because there is more stuff to be removed. So, for a 2-bedroom house, the cost is around £300. For a larger house, the price goes up. So, when it comes to you, you must be aware of how large your house is and how much will it cost for you to remove.
2. What Do Moving Companies Do Beforehand?
Before the actual moving process, the moving company will normally send someone to take a small survey of your house. The purpose of this survey is to make a mental note on how much stuff needs to be moved. How many trucks will be needed and how much workers or moving staff is required to complete the move quickly. During the survey, the company will propose a rough lump-sum of money, required for moving. Which can be altered during the actual moving process, it increases in case of moving more items and vice versa.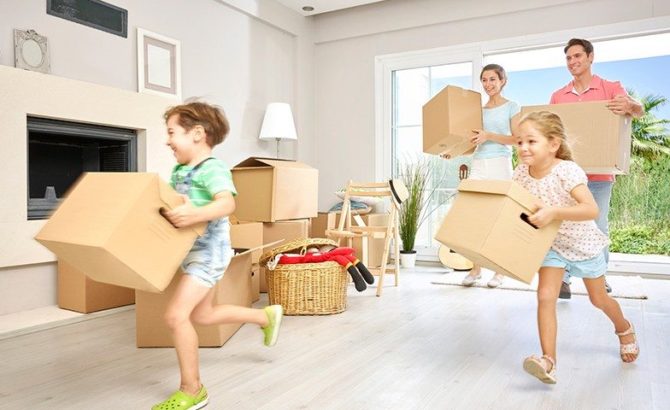 3. The Services Provided
A man with a van service will do the following work for you: They will arrange your belongings, they will organize the belongings in boxes. And, they will load all your boxed belongings in the moving trucks. They will be more careful with antique items and will arrange special moving equipment for such expensive items, such as crates. They will unload the belongings from the trucks, they will unpack the belongings and they will place them in your new space as well. The remaining organization is up to you, this is not included in the mover's tasks. They will also lift heavy items from the trucks by themselves. This is a basic run-down on what moving companies do.
Also Read: Why You Should Get A Bay Window For Your Home
4. Storage
In some cases, you cannot move to your new house immediately, you must wait for a certain time period. In such scenarios, the moving companies also provide storage services. Where, they will keep good care of your belongings, until you move into your new house. Storage services are not included in the £300-£900 cost. The companies charge extra for storage services. But, if you are in a pinch, and you need to move quickly from your old place and cannot settle in your new place yet. Then, you have to consider the storage services.