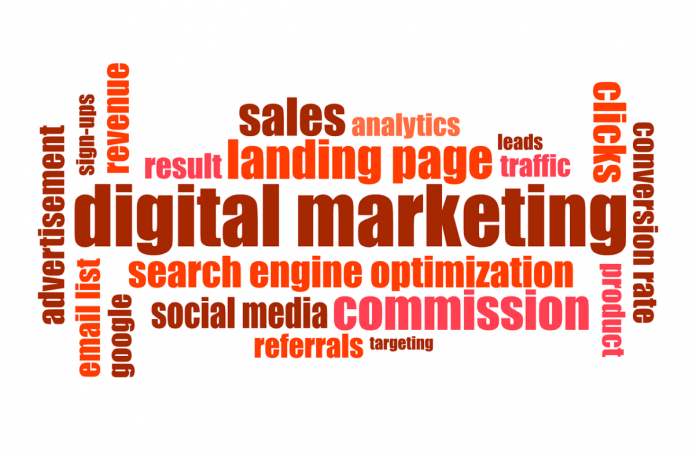 Digital marketing is changing continuously and consistently, and the Internet technology has dramatically transformed the way information is shared. As marketers in the business world, people experience new and innovative technological tools and platforms each year. Change can be tricky, but it is imperative to under the key market trends that will influence the digital marketing landscape for the year.
Check out the following top trends and use of education in the digital marketing industry to keep you ahead of the curve:
Infographics
Infographics are very effective and a very smart approach to market a brand r service by educating the target market and can be apply on a website as well as on a variety of high profile sites of infographic and image sharing, along with the social media networking platforms, such as Facebook, Twitter, etc.
It is recommended that infographics are educational, not promotional, and the reasons behind this are as follows:
People are more probable to read them.
The best websites of infographic sharing, having the maximum domain authority, frequently specify this as a condition or requirement and hence, your infographic will emerge on more improved sites and the benefit related to SEO will be considerably very high.
Educational infographics have the potential to frequently generate likes and shares. They also have the ability to go viral.
Quotagraphics
Quotagraphics are the combination of a quote and a visual that creates a convincing and inspiring image that is really informative as well as entertaining. Its are apply in much the similar fashion as infographics and they have the potential to capture imagination of people and are educational, inspirational or entertaining, so that others will then share them as well.
Also Read: 10 Things to Do Before You Open Your New Business
Blog Posts
It is a common fact that everybody (online marketers) should have an impressive and compelling blog page on their website. Unfortunately, a majority of the online marketers do not understand the reason why this approach is necessary or what benefits can this page can generate. Check out some of the following suggestions:
Content should be available on a website that the target market is interest in to read and review. Content having good enough words, Look the best word count checker.
If your brand is already established in the market. Or you have already a group of target market that wants your products or service. They may wish to know more regarding you and your future products/brands or services. In case of a new company or a new product to be promoted, you'll definitely capture a pool of customers and their interest just by blogging (content marketing) about new and innovative market trends, the latest news about the industry, and much more.
It is important to keep it on-topic. For example, if you sell biker jackets online, all the articles published in your blog page should be related to fashion of jackets.
It's effective for the online businesses to publish fewer blog articles on the website that are longer, well-written and informative.
If you are providing a service online, instead of selling products. You'll have to consider offering a weekly insight into your relevant market.
Try to integrate much creative and innovative images and design your blogs. So they are not only appealing but also very easy to read and follow (use proper sub-headings along with bullet points).
Social Media Marketing
Social media networking websites, such the well-known Facebook, Twitter and many other platforms, are one of the very smart modern-day approaches to reach your target market. If you have devised a marketing strategy that involves adding constant messages with the only perspective of 'sale'. Then you will confuse your customers and ultimate you'll lose your target market. Instead of this, if you publish very informative and entertaining posts on your website. It is indeed a very effective approach to engage your target customers, while expanding your clientele base.
It is recommend you that try to keep your posts publish on social media sites. Short and concise and in case of in-depth blogs you've craft. Integrating this on your own blog and connecting to it from your profile on social media. This approach will be very effective as this way will generate more traffic on the site.
Niche Article Placements
There are countless blog posts, news articles, portals and other websites. That are on the watch out for an attention-grabbing post or an enlightening news item. And niche article placements can be more effective and influential approach of your digital marketing campaign. Remember, search engines, mainly Google, always prefers original, authentic and informative content and more pertinent links, so to make this strategy of SEO very effective, the niche articles must:
Be unique and plagiarism-free, and it is also imperative to use only on a single website.
Be post on the most pertinent websites that have reputation, along with decent domain authority.
Convince, compel and engage visitors and have the potential to generate likes or shares.
There are many approaches to educate your target audience as part of the digital marketing campaign. And for this you just need to develop your creativity skills.