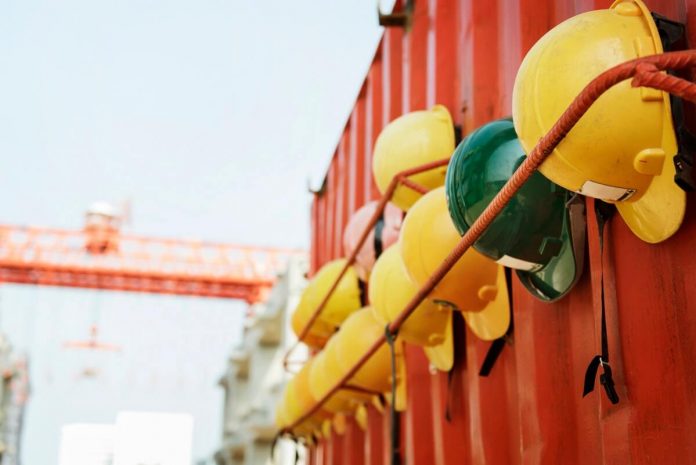 According to the Health and Safety Executive, 1.4 million people suffered from work-related injuries in 2017/2018 alone and 144 workers were killed. These figures are worryingly high, so let's take a look at seven ways you can prevent accidents and injuries from happening in the workplace.
1. Carry out a risk assessment
One of the best ways to identify hazards at work is to carry out a thorough risk assessment not only of the premises, but each and every job role. Different employees might be exposed to different dangers, so it's important to know who's at risk so you can make their working lives safer. What's more, while a factory might seem more dangerous than an office, both have their own different hazards and should be assessed accordingly.
2. Provide the right training
Has everyone at work been given the right training? Does everyone know how to use new equipment? Have all employees been brought up to speed with new machinery/processes/chemicals and such like? If not, the situation should be rectified immediately with a training program brought into place for all new starters and older employees who might have slipped through the net.
3. Don't assign tasks to non-experienced staff
If a staff member isn't up to the job, don't ask them to do it – it really is that simple. If someone is off work it can be easy to ask a different employee to fill in (particularly if you're under pressure to meet a deadline or target) but this could be fatal – especially if they're not used to handling dangerous materials, chemicals or potentially hazardous equipment.
4. Wear/provide personal protective equipment
Employers have a duty of care towards their staff and are obliged by law to provide personal protective equipment if there's a risk of harm that can't be reduced in other ways. So, for instance, builders might be required to wear hard hats and toe protector boots on-site whereas those handling dangerous chemicals might be given safety gloves.
5. Have all electrical equipment checked
Electrical equipment is commonplace in many work environments these days, but as part of health and safety procedures it should be inspected on a regular basis to make sure it's been installed properly and is working as it should. A simple fault could be extremely dangerous to employees or cause a fire if left unfixed, so stay on the ball and ensure everything's running correctly.
6. Make the most of safety signs
According to The Health and Safety (Safety Signs and Signals) Regulations 1996, safety signs should be used when (despite putting in place all other relevant measures), a significant risk to the health and safety of employees and others remains. There are many different signs available such as mandatory, warning and safe procedure notices and a risk assessment will help to identify what you need for your premises.
7. Remove trip hazards
This might sound obvious, but clearing walkways of obstacles will help keep staff safe. People can easily trip over boxes or wires if they're not paying attention, so perhaps ask the office manager to keep high-traffic areas from being blocked or ensure staffs keep their work stations tidy. Providing adequate storage for employees to use can help solve the problem of things being left on the floor and is something to consider. Health and safety at work is of paramount importance and should be taken seriously, so never cut corners as you could be putting someone's life at risk.