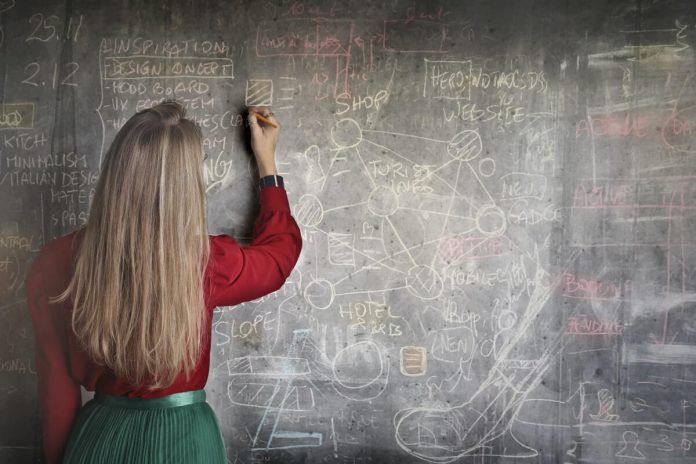 Artificial Intelligence has numerous applications across several fields. One of these is in the field of marketing.
The availability of inexpensive data analysis tools in the market is encouraging the growth of AI application in various fields.
Marketing experts are encouraging data-driven approach in not only identifying the target audience but also retaining the existing ones.
The reason for using AI in marketing campaigns are many some of which are mentioned here.
AI has bridged the gap between large and smaller companies in terms of the ability to develop customer segmentation based on the value of the customer. Thanks to AI, companies can use predictive analysis to understand the behaviour of their targeted audience and launch a marketing campaign that will improve their sales figure substantially.
Predictive marketing through the AI can help you get a consolidated report about your customers. This will give you the edge in understanding how your customer behaves and how you should adapt your marketing strategy accordingly.
AI can easily crunch millions of bytes of data from multiple sources in a fraction of time to generate a lead for you.
The predictive marketing solution with the help of AI provides an immense help in providing you with the best possible up sell and retention strategies that will improve the sales figure.
AI with the help of machine learning can help you to target the customer more optimally so that not only you are able to target them accurately but also retain your existing customer base.
Amazing AI based marketing techniques that are generating results
The use of AI has given a big boost to our data crunching abilities that have resulted in the better predictive analysis to improve the sales figure of a company.
Here are some of the marketing techniques that firms use with the help of AI for better results.
1). Providing customer support:
AI through chatbots has the ability to source data about a customer through multiple sources.
[image credit: medium]
The AI makes use of machine learning to crunch this data to understand the buying behaviour of a customer.
This allows the chatbots to provide valuable support to the customers which improve their buying experience significantly. The chatbot is the a great feature of eCommerce application development which helps online retails stores to provide an immediate customer support.
2). AI helps in creating better content for a marketing campaign:
AI also can produce numerous contents sourced from your spreadsheet (wordsmith is a prime example in this regard), which you can post on a regular basis.
3). Improving user experience:
Nowadays, marketing companies are increasingly using AI(chatbots) to provide better, faster and seamless experience to the customer.
The chatbots also helps a company to engage with the customers in a more personalized way then human representative.
AI can also source data from multiple sources and analyses them through machine language to provide the customer with a range of options on products that will suit his tastes better.
The use of predictive analysis improves the quality of recommendation provided by the chatbots to the customers.
Better recommendations provided by a company not only improves its sales figure but also helps in providing qualitatively better training and lifecycle advice through cumulative wisdom.
4). Improved brand recognition:
App development companies that create chatbots for the companies are refining the algorithm of their products to help these bots provide greater brand representation online.
Nowadays, you will find chatbots of various brands interact with viewers just like a human salesperson. They provide different options, recommend different products and also provide information about a particular product that the customer has chosen.
5). Improving social media engagement:
Several app development companies are in the process of building chatbots for companies that will help them improve their brand image in the social media.
The inspiration for this came from the chatbots present in the Facebook that allows an individual to make his presence felt in a group by using a bot on an existing thread.
The Group chatbots launched by the Facebook can provide the users in the group about the latest news, a discount sales or sports by sourcing information from multiple platforms.
6). Safeguarding against swindlers:
This is one of the most important parts where the AI can help.
AI through machine learning can quickly establish the buying pattern of an individual and in case there is any wide variation from the norm, can quickly stop payment.
Safeguarding the finances of the customer improves their confidence in a company and they are able to transact more freely without the fear of somebody taking their money from them.
[image credit: firebrandtalent]
7). AI in improving process payment:
There are several app development companies which have created highly interactive chatbots that can take care of all your payment options.
These apps help you to check the balance of your account, pay your bills and get you card history information.
8). Automated image recognition:
Many companies use image recognizing techniques to provide the customer with a better marketing experience.
Whenever you visit an online store, the image recognition algorithm allows the AI to get a total lowdown on your previous buying pattern.
The information about your buying pattern can be further processed to provide you with better targeting option.
How marketing companies can incorporate AI in their campaign strategies
Marketing companies can use the power and intuitiveness of AI to improve their marketing campaign and better their targeting mechanism.
Use data analysis from the online content that is generated by looking at the buying habits of targeted viewers. This helps in producing highly personalized advertisement strategies.
The advertisement agencies should be able to source sufficient data from the Internet so that the algorithm can deduce the online habit of a group of people.
Future prediction of AI in marketing campaigns
With every passing day, AI is evolving and is becoming more accurate in its analysis of data.
In the future, experts believe that the use of AI in all walks of our lives including marketing will increase significantly.
AI will further enhance the text and voice recognition techniques that will improve the viewer's user experience.
The evolving AI technology will help companies in personalized marketing.
It will improve business intelligence to optimize sales and understand consumer behaviour.