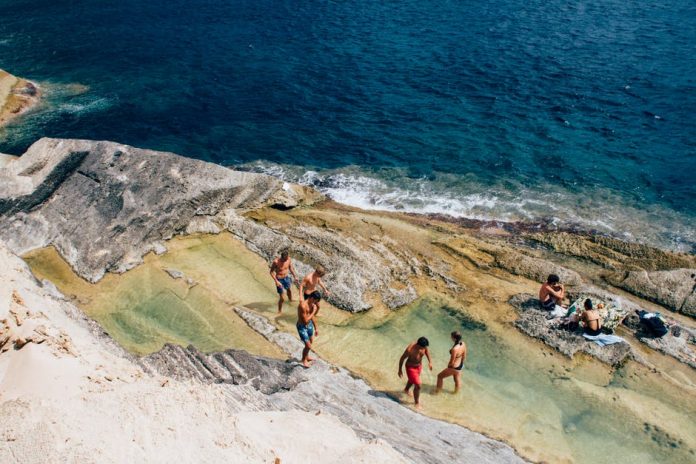 We all crave a little bit of sunshine now and then, but the desire is stronger in winter compared to summer because of the cold weather. Despite the season, there is always that urge to sit in the sun and bask in its warmth to absorb vitamin D or get a tan to accomplish some beauty standard.
What we forget that prolonged exposure to the sun can cause severe damage to our skin. And we are not talking about some red itchy skin that you can treat with a bit of aloe Vera and herbal remedies but rather extreme cases of sunburns.
Also Read: 8 Best Home Remedies for Black Heads Removal
If you don't protect yourself from the scorching heat of the sun, then you'll have to worry about more severe things than sunburns. For one, your skins will start showing signs of aging earlier than expected and will make you look older than your age. Secondly, the intensity of heat can disrupt your defense mechanism and spur the progression of cancer cells.
The Consequences:
Sunlight is also known as ultraviolet rays because of their composition. If you don't know how harmful they can be for you, then a quick crash course about their damaging effect on human physiology is imperative. Read below to find out more:
Burns your Skin:
The intense heat of the UV rays damages your skin cells and causes either a rash or an itchy skin. You will feel a burning sensation if you stay in the sun for too long. But not long after that, your body's defense mechanism will kick in, and the blood will start flowing in the affected area to repair the damaged skin as soon as possible.
Causes Skin Cancer
All the studies and researches on UV rays reveal that it is a prime cancer-causing agent related to the environment. All the evidence lead to the conclusion that UV rays are the ones which cause not one but three major skin cancers. The thereat of the UV rays is so severe that around 90% of the skin cancers, including melanoma and basal cell carcinoma etc. are caused by them.
Affects your Immune System:
Continuous exposure to sunlight can also affect your immune system drastically. The white blood cells that fight diseases in your body are disrupted due to prolonged exposure to sunlight.  They fall short of their purpose and fail to deflect the environmental vices like bacteria, viruses and some other microorganisms.
All the above warnings and consequences are not enough to deter people from leaving their houses. They go out in the summer for some outdoor fun and tan their bodies nicely to make the most of their summer heat. Following are the few things you can do to enjoy the outdoors at home without getting sunburnt:
Invest in Shade Sails:
Shade sails are the ultimate protection that you can install in your house to deflect the harmful UV rays. They not only protect you from the scorching summer heat, but its material and design set the mood for your summer fun as well.
You can buy shade sails online without much hassle since most websites mention their products' dimensions and attribute clearly to avoid trouble later. After the purchase, you won't have to wait for any help or hire someone to install the sails in your house's backyard. Their adjustable rope length and self-serving hoops and loops make it easy for anyone with a bit of handiwork knowledge to install it by themselves.
They are either made from the recycled material or original waterproof material that deflects not only the sunlight but other natural vices as well. The makers of this product make sure that both kinds of material provide enough breath ability for the summer breeze to reach you and your guests on a BBQ or pool party.
Nothing works better than a cool and comfortable shade on a hot summer day. All your outdoor retreats will be immensely appreciated if you can make your guests comfortable and make their time worth a while at your house.
Use Sunscreen:
We've talked about sunburns in detail, but they are unavoidable in the summer, especially when you want to tan your body. UV rays are more damaging for people that have light skin, eye and hair compared to those with dark skin. This is because of the chemical melanin in the human body that has its equation with the sunlight.
People who have dark skin have more melanin than people who have white or pale skin. Therefore, the latter is more susceptible to sunburns in the sun not only because of their physiology but their design to be designed as well.
Using sunscreen should become part of your routine whenever you go out since they have SPF in them to protect your skin. The various SPF levels provide the different extent of protection, but the difference among them is not too varied. All of them provide protection of over 90%, and the highest SPF level deflects 98% of the UV rays.
Also Read: 5 Beauty Hacks to Get Rosy White Skin
You might think that you can get the perfect tan lounging in your backyard but using the necessary protection measures is essential.
Keep yourself Hydrated:
The intense heat of the summer is known to affect human physiology in more ways than you can imagine. It makes your body lose a lot of water by making you sweat a lot even when you don't do much physical work.
To conserve your energy during the summer season, you must drink plenty of water each day. By keeping yourself hydrated, you are making up for all the minerals lost throughout the day. It is another way of conserving your energy and doing the most for your physical strength.
Wear UVB Protected Clothes:
Some clothes are designed to protect your body and skin from the UV rays.  They are made from the UVB material that deflects these damaging rays easily. You can enjoy the outdoor parties and the company of your guests without worrying about the tan lines and sunburns.
In Summary:
You might be torn between staying indoors and going out to enjoy the summer heat, but with the right safety measures, you can have the best of both worlds. Install some good shade sails over your driveway and backyard and apply an optimal layer of sunscreen to stay in the blazing sunlight without bearing any of its side effects.
BBQ and pool parties are a great way to celebrate the summer heat with your friends and family and with the right measures in place, and you can make the most of your sun exposure.