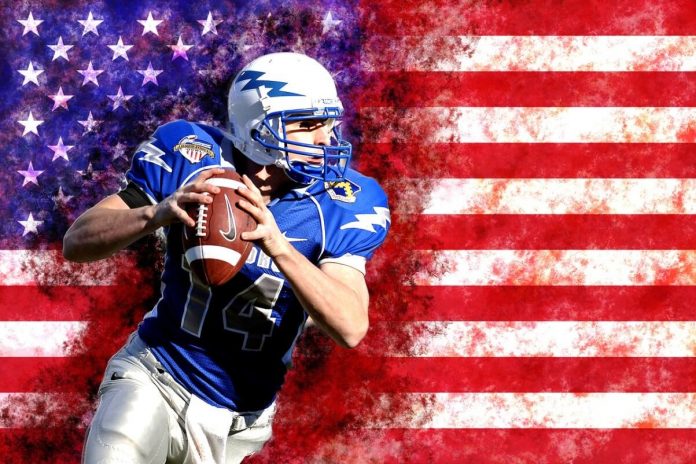 Sports have always been something that brings people together, and as travel has become more accessible, with cheaper airfares and expanded transportation routes, international tourism for the purpose of attending sporting events has gained significant popularity. People enjoy the excitement of watching something new, and with different sports being unique to certain regions of the world, travellers sometimes use sports as a means of getting to know a given destination's culture. (Meanwhile, others simply have a favourite home team they don't mind following around, providing a perfect excuse to see new places!)
Also Read: Why Choose Cruising Holidays?
If you've thought at all about taking up sports tourism, or you're at least intrigued by the idea, one of the best places to try it is in the United States. Sports in the U.S. make for one of the biggest entertainment industries around, and have a massive impact on the culture – giving you an excellent opportunity to see what this particular sort of travel is all about. Below, we've put together some tips for you on how to navigate this particular sports tourism destination.
Know Which Sports Are Most Popular
The U.S. is somewhat unique in its sports culture, in that the country values some sports the rest of the world really doesn't, and also doesn't cherish football quite as much as the rest of the world seems to (though the sport is gaining popularity there). American football, basketball, and baseball are the most popular sports in the U.S., so a trip like this is particularly worthwhile if you have interest in these areas. Many Americans also enjoy watching golf and tennis, and as a result there are numerous significant tournaments and events for each of these sports as well. Of course, you don't need to simply see what's most popular. But if you're in it for the culture, it helps to know where the biggest crowds and the most enthusiasm will be.
Pick a Good Destination
Even if the purpose of this trip is to see sports in a new country, you will also likely have some downtime during which you may want to explore whatever area you find yourself in. That's why a little research ahead of time is important; you wouldn't want to end up spending your vacation in the middle of nowhere just to catch a game, after all! Try instead to plan your trip such that the games or events you're trying to see also happen to be in appealing tourist destinations with lots of other attractions, good food, nice accommodations and more present. This may sound like a lot to consider. But fortunately it shouldn't be that difficult when travelling to see American sports. Most of the best teams, biggest tournaments. And most well-attended events are in big cities or otherwise appealing areas. From the big cities of the Northeast to on-the-water stadiums on the California coast.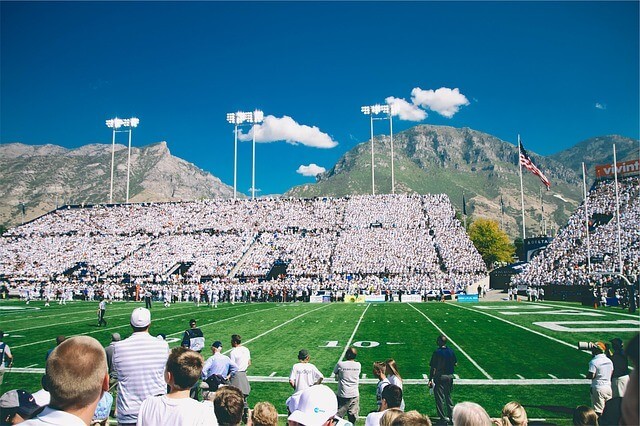 Also Read: 7 Travel Tips You Must Observe When You At Your Location
Give Sports Betting a Try
Not only do Americans love to watch sports, but, as people do in Europe. Many will place bets on their favourite teams or predicted outcomes. From the college basketball postseason tournament ("March Madness") to American football's Super Bowl. There are plenty of events on which tens of millions of dollars are wagered – despite the fact. That sports betting has only recently begun to be legalised across much of the country! Because betting hasn't been legal very long (and still isn't in some places). Many Americans have also fallen in love with the activity of playing fantasy sports. Which is also something you can try to get a feel for the full U.S. sports experience. Real-money daily fantasy platforms allow you to give it a try. Even if only for a single day or a given event. Such that you don't have to make a long commitment. You can just enjoy the thrill of having. A little bit of money staked on a given player or collection of players' performance. Just be sure you aren't too reckless about it!
Take Advantage of Venue Events
Many of the bigger U.S. sports teams have started to take advantage of the growing interest in sports tourism. By offering entertainment at their home venues other than just the games themselves. For example, the San Francisco Giants professional baseball team offers pre-game tours at their home stadium, Oracle Park. (which happens to be one of the prettier ballparks in America). At some professional basketball arenas, you can head to a game early enough to watch the players warm up. And in some cases get pictures or autographs with them. And these are just a few examples of the various ways. In which many American stadiums and organisations help fans to enjoy full experiences beyond just watching games.
The American sports scene is a sprawling one, and even beyond. These basic tips you'll have plenty of decisions to make about where to go and what to see. But hopefully this has helped to provide a sense of how to go about a trip like this in general. For those who enjoy sports or just seeing new things. It can truly be one of the best ways to experience a country!