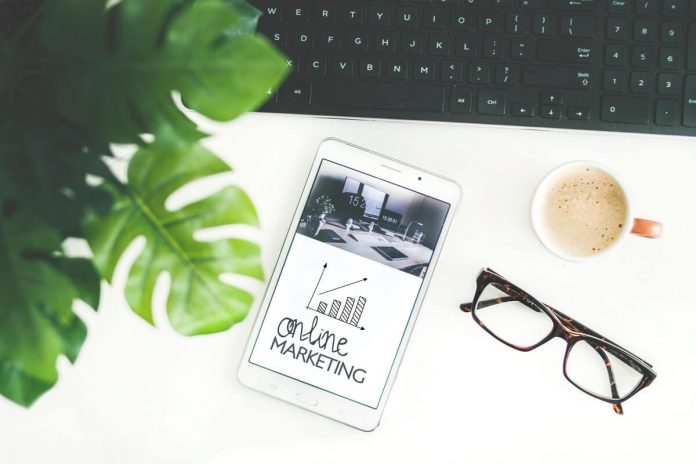 Online marketing's definition is becoming broader and broader, especially due to the technical evolution. Which made more and more activities labeled as such. Today, marketing experts don't have to deal only with branding and advertisements, they also have to collaborate with other departments as well. This way, they can guarantee users the most pleasant browsing experience, as well as a long term relationship with the brand they are representing.
Because 2020 has just started, it's time to review the most important trends in online marketing, which will set the tone in the industry, this year. The paradox is that, even though artificial intelligence and data-base marketing are continuously evolving. The tendency is to orientate towards the people, and not towards technology.
So, without further ado, here are the biggest trends in online marketing in 2020:
Users' Experience.
Lately, you can observe a massive shift in the way online marketing is truly defined. Not long ago, it was all about convincing people to buy products or services. But, not it's about guaranteeing a flawless experience for the users.
Also Read: Get Successful with SEO for your Business!
Taking into consideration the fierce competition and the more and more varied offer in all areas of activity, offering the best products or services is simply not enough today. Instead, you have to make people feel well since this will make them remember your brand and recommended it further.
In a way, if you concentrate on users' experience, you don't even have to concern about marketing anymore. According to American experts, 73% of people state that user experience influences their buying decision, yet only 49% consider themselves happy with this aspect. Therefore, there is enough space to grow.
But what exactly do we mean by "user experience"? Both efficiency, commodity, an intuitive interface, and easier paying methods, aspects which clients appreciate the most. As well as, the brand's image, a cursive mobile browsing experience, and the methods of personalization.
Customers' Involvement.
According to the same online marketing study cited above, 46% of people will abandon the buying process if the brand's employees are unprepared or uninformed. Taking into consideration that employees are the main interface between business and clients. They have to want as much as the owner that the business is successful.
In conclusion, regardless of the position they hold and no matter how insignificant an employee would seem in the hierarchy of a business. The organizational culture has to be implemented to them, so they can pass it forward to clients. Despite expectations, this will prove to be an extremely effective marketing technique.
Personalization.
Thanks to the technological evolution and the more and more precise tools. Online marketing experts can now personalize the messages they send to users even better. For this reason, traditional advertising loses ground to targeted messages. The same study published last year in the US shows that 80% of those interviewed would buy products or services from a brand that offers personalized messages, instead of general ones.
Also Read: 7 Best SEO Tricks That You Didn't Know About
Not long ago, "personalizing" messages just meant automatically changing the name of the user who received a certain newsletter. However, today, this means crisscrossing data obtained from AI with social media data, to personalize the content and design of a site, the recommended products, and much more.
Google's "position zero".
SEO started to become synonymous with online marketing, during the last years. Not long ago, businesses and SEO agencies went for the first position in Google, but now the so-called "position zero" was invented. Precisely, we are talking about those featured snippets which are listed above the first organic results. They display information directly on SERP, without the user having to click another link to enter a certain site.
Nowadays, brands are still trying to figure out how to list on the "zero position". Since, this involves slightly different SEO tactics than reaching the first organic position. However, if you will be among the first who implement those tactics. You will have a major advantage over your competitors.