When I was a child I loved to visit zoo. I was pleased and amazed at the same time after watching the diverse species all at one place. The modern zoos provide every animal his natural habitat so that they can carry on their daily activities freely. Zoos are working their best to preserve the endangered species. Zoos are the best place to take your children with. They will be happy on visiting the zoo. So if you are looking to visit some extraordinary zoo here you go. I will tell you the distinctions of some very famous zoos of the world.
Worth visiting zoos in Europe:
Animal lovers can satisfy themselves by visiting these astonishing zoos in Europe.
Also Read: Amazing Travel Destinations in Europe
The London zoo: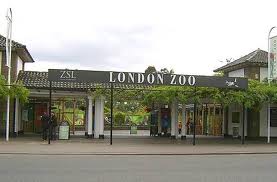 It provides everything to entertain its visitors. It has 2 species of animals. You will find many chimpanzees, lions and giraffes. The special reptile in London zoo is Komodo dragon. The caretakers in zoo will allow you to adopt an animal for just 30 pounds. You will receive information about your animal wherever you are. This is a very awesome offer for animal lovers. They can stay in touch with their animal even when he is not in front of them.
The Berlin zoo:
The Germans will be proud of preserving the beautiful creature the Kant in their zoo. This polar bear is very attractive and is a center of attractions for children. He came here in 2006. You will enjoy the stories about this bear which the caregivers will tell you. Don't forget to take the picture of Kant. You can add collage of large photo prints and hang them on your children room. One of the major attractions in this zoo is "Zoologischer Garten" having variety of white wolves, tigers, monkeys and sharks. The garden has three parts
Main part
Cat zone
Aquarium
Spend some euros and get the astonishing view of beautiful animals. The berlin zoo is also famous because it breeds the animals on regular basis.
The Basel zoo-Switzerland: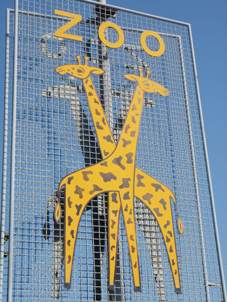 It is the oldest zoo in the world. The attraction here are Somolian wild donkeys and dwarf hippopotami. It has 6000 diverse species worth observing.
Famous zoos in America:
San Diego Zoo, California: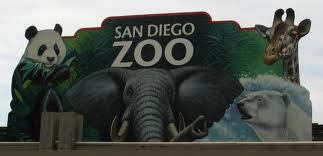 When I visited San Diego zoo I was forced to list it as number one in my diary. This zoo has introduced the concept of open air habitat and cage less environment. It has 4000 animals and 880 species to make you wonder. Giant panda is a must-see creature here.
Also Read: Your Guide to American Sports Tourism
Phoenix Zoo -Arizona:
It is the great place to work out and enjoying at the same time. It has more than 1200 animals. The specialty of this zoo is that it preserves the native wild life of Arizona and Africa. It occupies 125 acres of land to handle the number of animals in it.
The Bronx zoo- New York: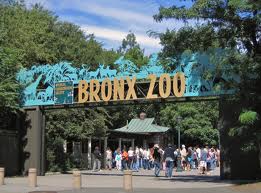 It is the zoo located in metropolitan area. It has 250 acres of land and about 4000 animals. The important parts are Congo gorilla forests and Madagascar which are home to African tigers and hissing cockroaches.
Famous zoos in Canada:
Toronto zoo:
It is one of the largest zoos in the world having 700 acres and comprising 5000 animals. It is located in astonishing Rouge valley. It is famous for preserving the threatening amphibians.

Cherry broke zoo:
Although it has lees number of species inhabiting it, the cherry broke zoo is known for providing shelter to only exotic and endangered species.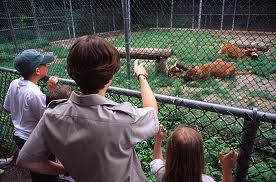 Zoos in Asia: Asia has the following zoos to fascinate you.
Also Read: 4 Best Street Foods across Asia worth Traveling For
Singapore zoo: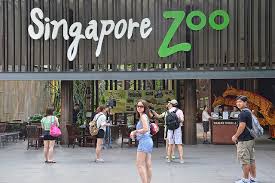 It is known as a conservation pioneer in the world. It consists of more than 100 species. And the famous activity here is jungle breakfast. You will be able to share your breakfast with animals but at a distance.
Safari world Thailand: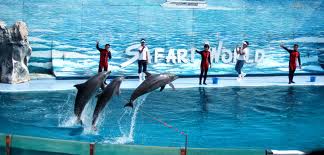 It is the fun and leisure zoo. You will enjoy playing with the animals here.
I hope you will visit these beautiful animals' habitats and add fun and excitement in your life.